7-year-old Kidnap Victim Identifies Alleged Kidnapper From Group Photograph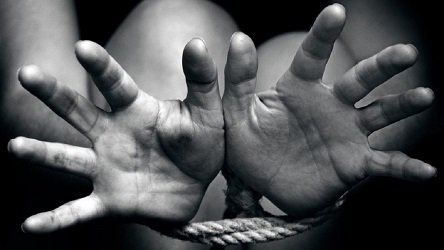 A seven-year-old kidnap victim in Katsina State has identified his kidnapper from a group photograph the latter once took with his friends.
Although the victim regained his freedom after his father, Alhaji Hamisu Alolo, paid one hundred thousand naira(N100,000) as ransom, the alleged kidnapper, Muhammed Shaibu was arrested due to the ability of the victim to identify him from the photograph.
According to the police, the victim was kidnapped about 7pm on August, 29, 2019.
His cousin, one Almustapha Sulaiman of KTTV quarters, Katsina reported the incident at the Central Police Station, Katsina.
Police investigation consequently led to the arrest of Shaibu, 22, of Filin Polo quarters, also in katsina.
The police said, "After the victim regained his freedom, he identified Muhammed Shaibu from a group photograph and insisted that he was his abductor.
The police have slammed one count of kidnapping against Shaibu.
The police prosecutor, Asp Sani Ado, said investigation on the case was in progress.
About The Author