A STUDENTS UNION LEADER CUM LECTURER'S ASSESSMENT OF DR S.U OGBO 100 DAYS in OFFICE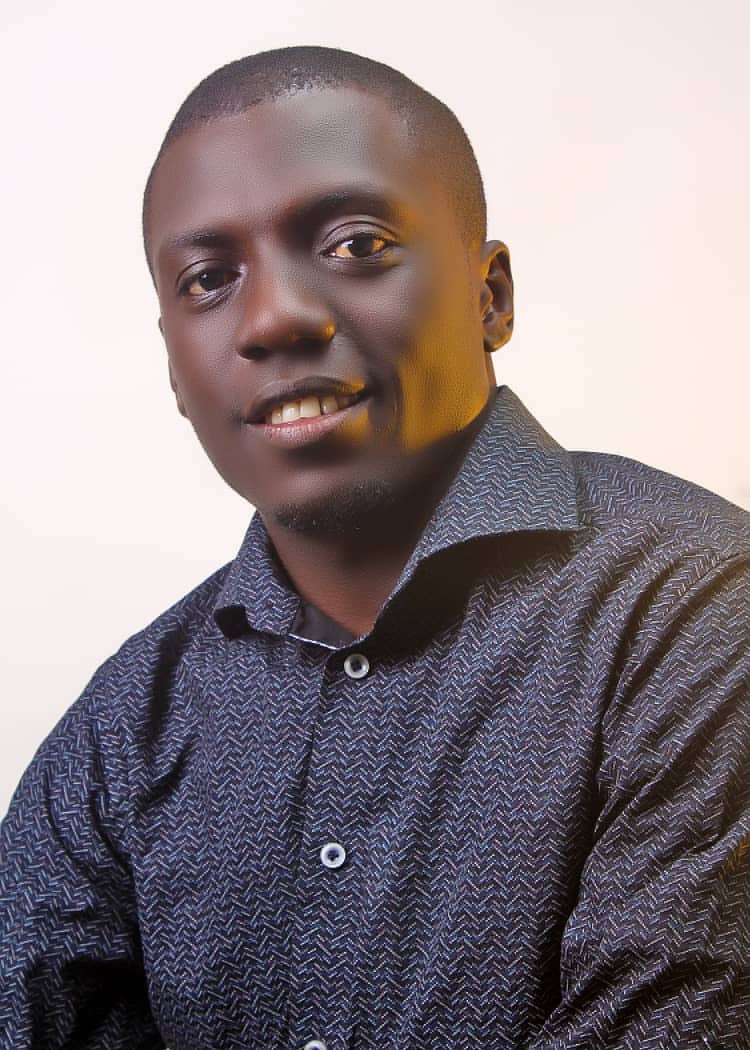 A STUDENTS UNION LEADER CUM LECTURER'S ASSESSMENT OF DR S.U OGBO 100 DAYS in OFFICE
Dr Usman Ogbo, a man of credible and dogged character, full of hype and charisma. Perhaps, for obvious reasons and the fact that power comes from God; He gives it to whom He desires at the time of His choosing, Dr Ogbo was the chosen one to pilot the affairs of Kogi state Polytechnic in acting capacity.
An alumni of the same institution, Kogi State Polytechnic where he obtained his IJMBE A-level before proceeding to Bayero University Kano, where he obtained his BSC.
Three years after obtaining his Bachelor degree,Dr Ogbo proceeded to the University of Ilorin, Kwara State, where he obtained his Master of Science (M.Sc) in Political Science in 2006. In 2010, this political activist, social crusader, grassroots mobiliser and a realist of note proceeded to Nassarawa State University, Keffi, where he was conferred with a PhD in Political Economy and Development Studies in 2015.
A great leader and political figure, founder of emerging leaders; a group he created to nurture people into becoming credible leaders. In all these, his academic ability is top notch.
He has excelled largely in the university system, rising through ranks as Lecturer, HOD and Dean Student Affairs.
With exceptionally commendable precedents and previous experiences in leadership, he was pronounced acting rector of the institution by the Kogi state Governor, Alhaji Yahaya Adoza Bello.
Dr Ogbo has undertaken actions that not only show the compass of his roadmap and proved constructive in the tedious task ahead.
Hundred days is a remarkable time in any leadership position. It is also a good time to start looking at the direction an administration is headed.
The first 100 days of Dr Ogbo in the saddle could be described as a foundation laying period for the regeneration of the Polytechnic towards being "technologically driven and academically robust" and being capable of "promoting enterprise and entrepreneurship."
In his inaugural remarks, he promised to change the face of the polytechnic in his capacity as rector.
It may be pertinent to note that he has started on a more down-to-earth approach. A humble man following his own path.
New program and policies are being introduced to improve upon the academic standard of the Polytechnic in order to put it at par with the University.This is inline with putting HND holders at Common level and towards the Polytechnic Degree awarding institutions in the nearest future.
He has directed that the bad roads in the institution be fixed immediately. He has built a security house as well.
He has also stopped compulsory sale of text books and has transferred the school from paper to paperless institution, a 21st century rector.
Smiles are returning to the faces of staff and students as a lot of changes are happening in the institution. Dr Ogbo has upgraded the school clinic to a 30-bed capacity health center.
He has also demonstrated a wealth of experience in his careful assessments of projects and programme and reorganisation for greater impacts.
His body language shows amply that he understands that KSP is a focal point and a great citadel of learning for the state.
He has demonstrated that he means to run an administration that would enable me and you live and study well, knowing fully well that there are no security breaches. This he has done by building a security house for the institution.
For most, Dr Ogbo's coming is a breath of fresh air.
The first alumnus of the Polytechnic to clinch the highly coveted office is not a feat for the faint at heart. A rector who keeps his doors open to ideas and the sharing of the Polytechnic's challenges has shown great determination to pursue the development of the school, give priority to the welfare of staff and students, build on the achievements of his predecessors, with a view to taking KSP to the next level of development.
It is certain that Dr Ogbo is bringing his dexterity, administrative experience and dose of social sagacity over the years to secure additional revenue streams for the polytechnic by ensuring that its economy is supported by business sectors. He is employing new strategies to boost the Internally Generated Revenue (IGR) in order to bring in more funds to support some of his brimming developmental ideas.
He has made arrangements for the construction of a guest house and a staff club for the school as well.
Dr Ogbo has indeed started on a good footing as his leadership style is positively playing out in the polytechnic within a short time.
Dr Ogbo is on the verge of greatness.
By Comr. Enejoh Timothy Omejeh
Former SUG Vice President and Secretary
Lecturer, Kogi State Polytechnic