Abami Live in Concert ( ALIC) Comes up February 22, 2020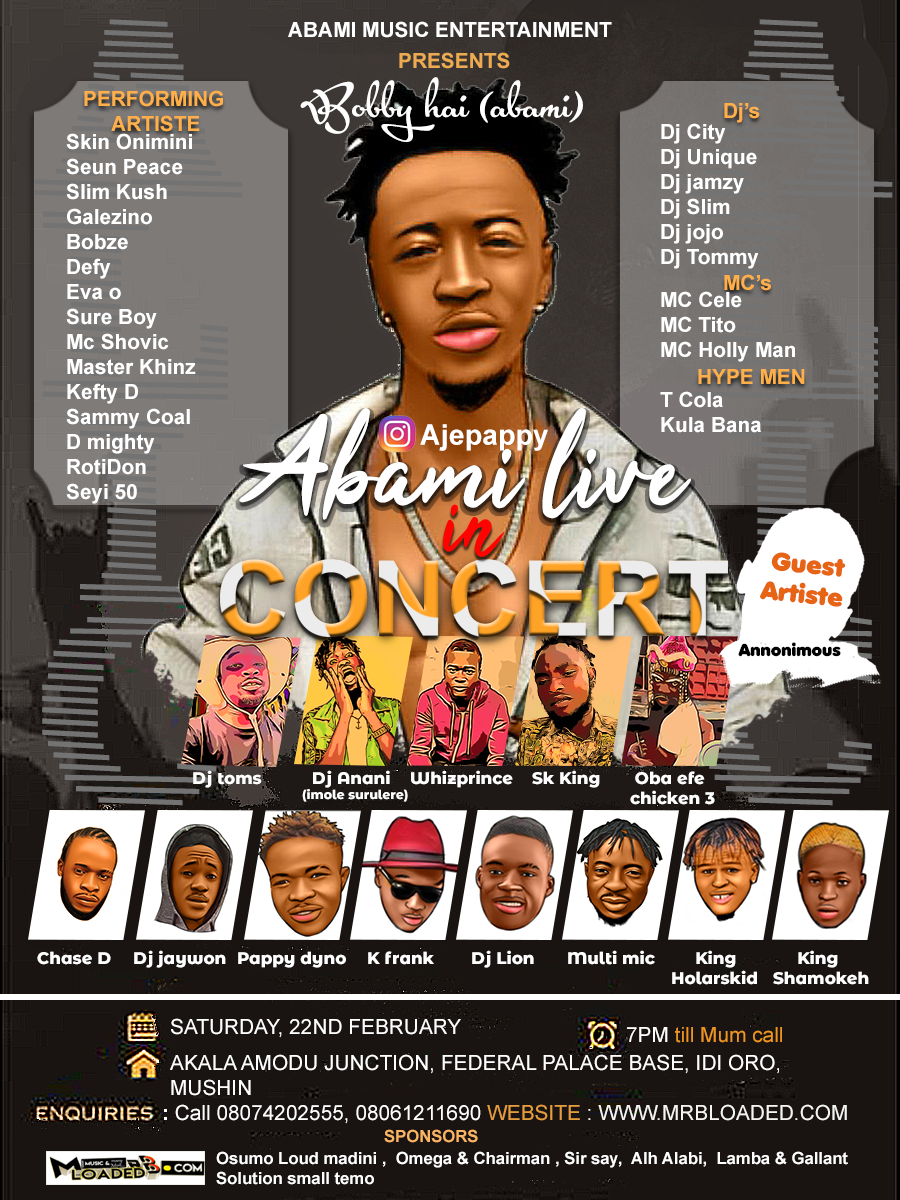 ALIC – Abami Live in Concert. Bobby hai (Abami), a popular artiste with a difference is here again with his concert which features many artiste across Nigeria. Artiste such as
Skin Onimini ,Seun peace ,Slim kush, Galezino, Bobze, Defy ,Eva o, Sure boy, mc shovic, Master khinz , Kefty d , Sammy coal, D mighty ,RotiDon, Da Cruz.
Also featuring MC's such as mc Cele, mc Tito , mc holly man. Hype men – T Cola ,Kula bana. DJ's include – DJ city , DJ unique , DJ jamzy, DJ slim, DJ jojo, DJ Tommy
Proudly Sponsored by MRBLOADED, Osumo loud madini ,Omega and chiaman, Sir say, Alh Alabi , Lamba & gallant ,Solution small temo.
Date: Saturday, February 22, 2020
Time: 7Pm Till Dawn
Venue: akala amodu junction federal palace base idi oro mushin Lagos
It will be nice having you around….
About The Author