[AFRII] African Industrialization Initiative – Summit 2020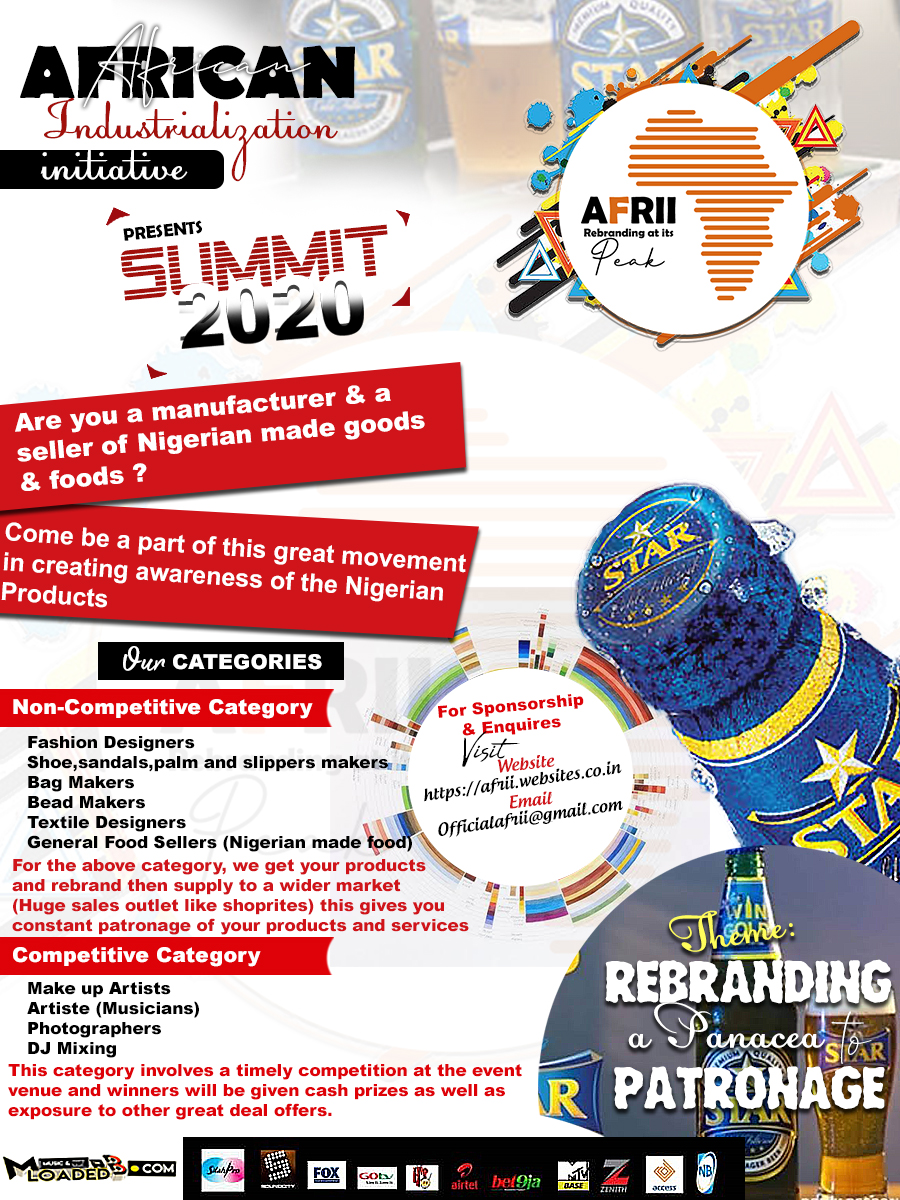 AFRICA INDUSTRIALIZATION INNITIATIVE (AFRII) presents Summit 2020.
Theme: rebranding a panacea to patronage increment
Are you a manufacturer and a seller of Nigerian made goods and foods? Come be a part of this great movement in creating awareness of the Nigerian products.
Our categories includes:
(A)Non-competitive category :(1) Fashion Designers (2) shoe,sandals,palm and slippers makers, (3) bag makers(4) bead makers(5) textile designers(6) General food sellers ( Nigerian made food). For the above category,we get your products and rebrand then supply to a wider market ( huge sales outlet like shoprites) this gives you constant patronage of your products and services We also make export of these products after rebranding overseas to Nigerians in diaspora.
(B) Competitive category: (1) Make up artists (2) Artist (musicians) (3) photographers(4) DJ mixing(5) .these category involves a timely competition at the event venue and winners will he given cash prizes as well as exposure to other great deal offers. For sponsorship and enquiries visit –
Website: https://afrii.websites.co.in
Email: officialafrii@gmail.com
Call :09082753175; 08162774395
Sponsored by Soundcity,foxtv,gotv,hiptv,airtel,bet9ja,MTV base, uba,zenith, start and mrbloaded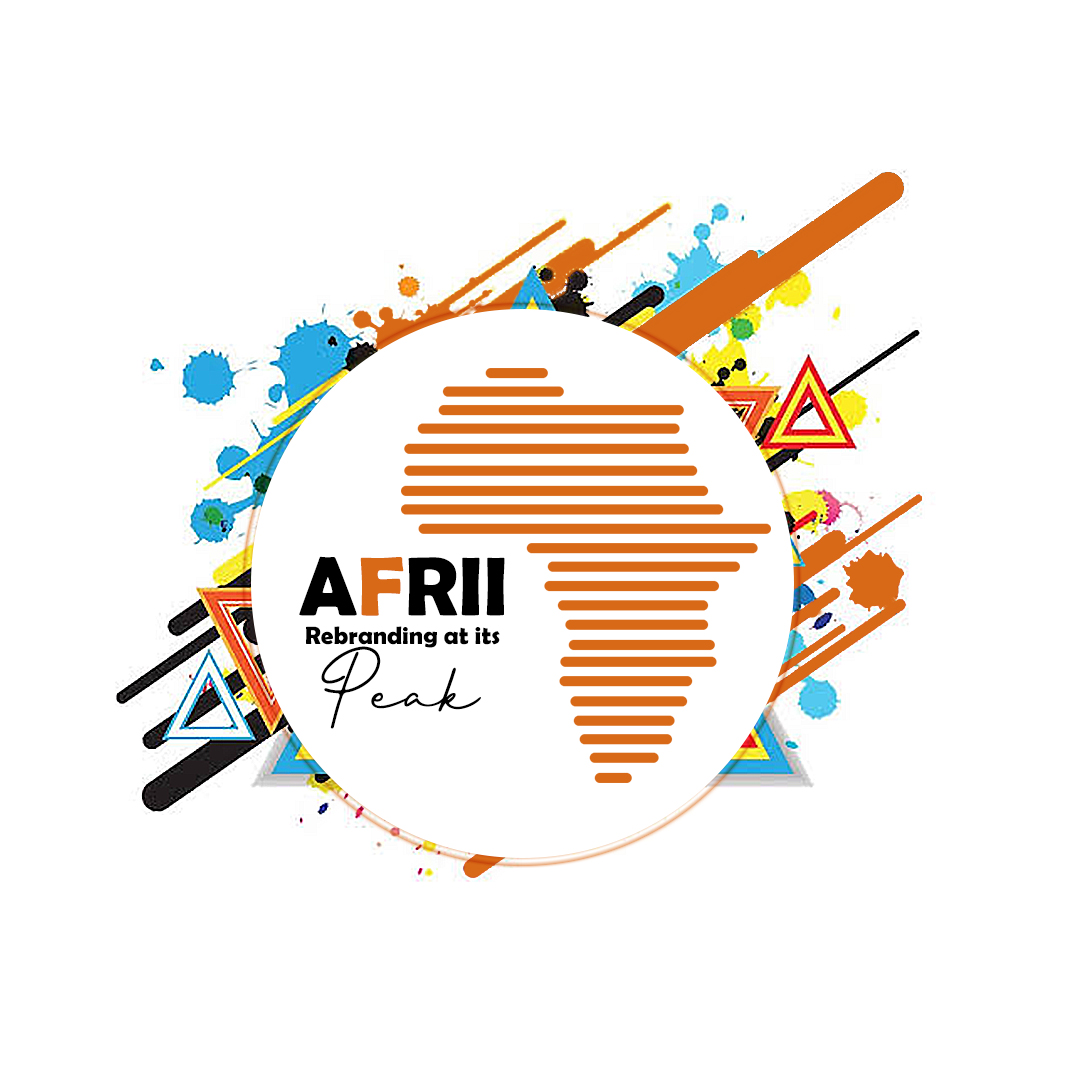 About The Author