Akeredolu Orders Reappointment Of Sacked Ondo Poly Workers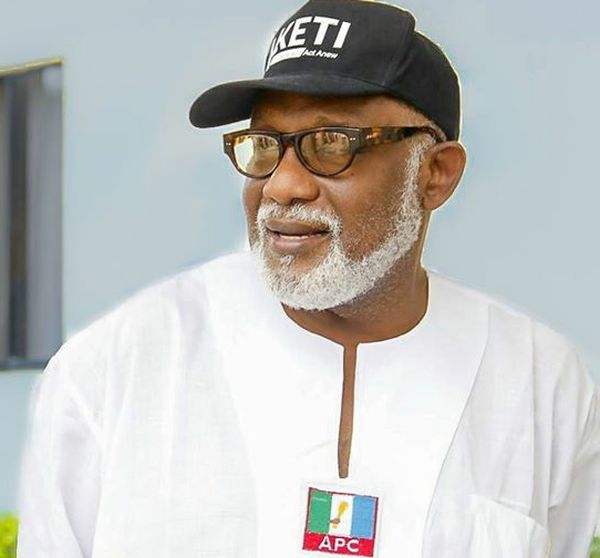 The Ondo State Governor, Mr Rotimi Akeredolu, has ordered the reabsorption of 59 sacked workers of the Rufus Giwa Polytechnic, Owo, into the state's civil service.
The workers were teaching at the Rufus Giwa Polytechnic Staff Primary and Secondary Schools, before their sacking following the authorities' inability to financially run the schools.
The disengagement of the teachers sparked crisis between the school management and the institution's chapter of the Senior Staff Association of Nigerian Polytechnics.
Speaking at a meeting with the representatives of SSANIP held on the campus, the Chairman of the polytechnic's Governing Council, Mr Banji Alabi, said the governor ordered that the sacked workers should be reabsorbed into the mainstream state teaching service.
Alabi said, "The polytechnic in collaboration with the state government has offered to reabsorb the disengaged workers into the mainstream state teaching service and deployed in primary and secondary schools within Owo Local Government Area."
In a statement jointly issued at the end of the meeting by the SSANIP Chairman, Mr Chris Olowolade and Secretary, Mr Samuel Olorunnusi, the union commended the management for the development.
The association also appealed to the polytechnic's authorities to give the workers an option of being transferred to the mainstream of the polytechnic instead of the state teaching service alone.
The statement read in part, "The governing council representative appealed to the union to see the magnanimous gesture of the state governor in directing that the disengaged staff school members be absorbed into the (state) primary and secondary schools as an opportunity for them as they can rise to the position of principal and head teacher in no time because they will be replaced where their contemporaries in the teaching service are."
About The Author