[Album] Spykid – African King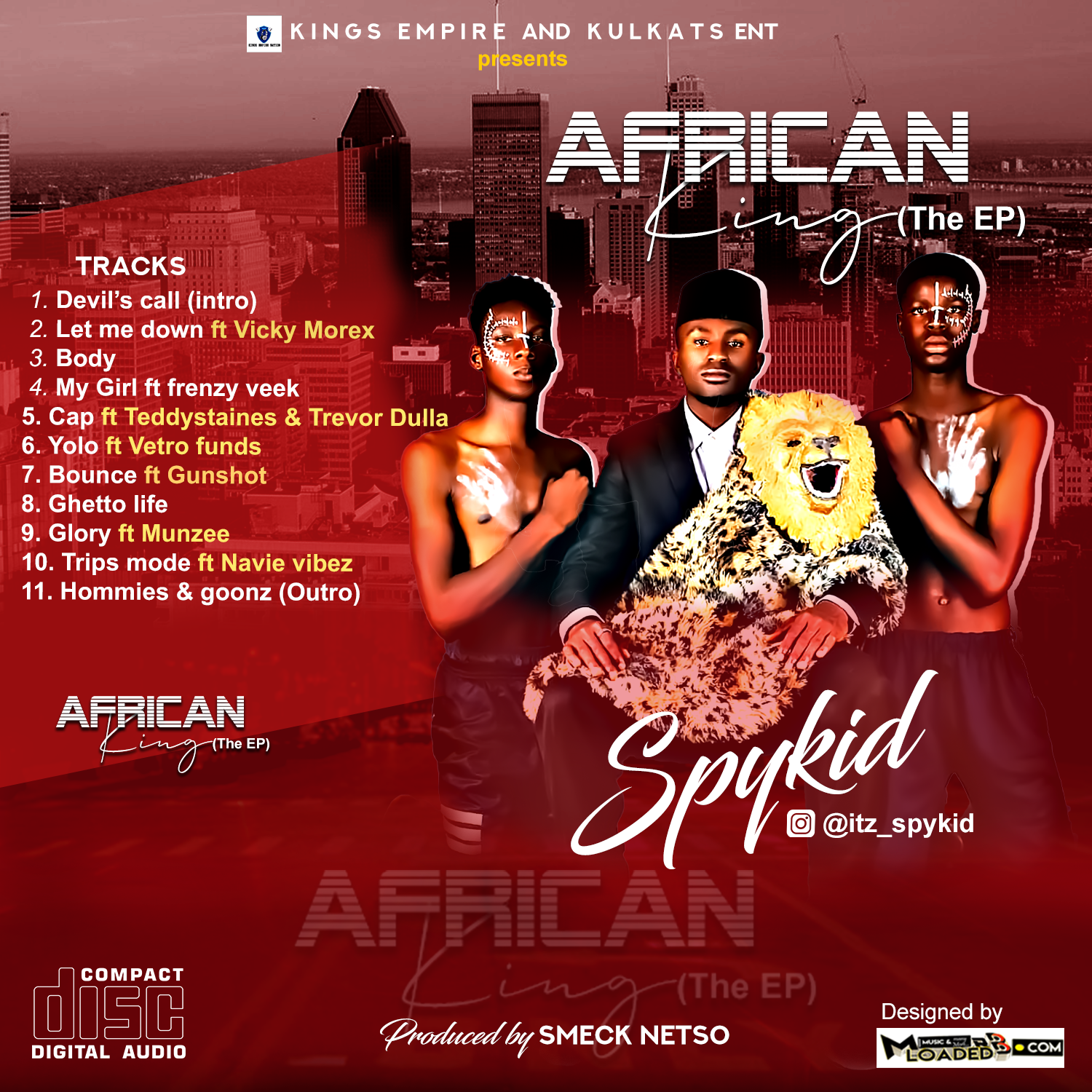 Spykid – African King
---
Talented Nigerian Artiste, Spykid is here again with a brand new album which will captivate your ming with well sounding songs. He titles this album African King, exemplifying the true nature of an African King in the music industry.
The album has 11 good tracks with well mixed and mastered songs. Production credits goes to his well known producer Smeck Netso who is the brain behind the production of all the tracks.
Check out the songs below to catch the vibe and get the feelings. Nice jamz from Spykid.
Listen & Download Below
---
[audiomack background="1″ src="https://audiomack.com/embed/album/harunausman987/african-king-7″]
---
Track list
1: Devil's call (intro) –
---
2: Let me down ft Vicky morex –
---
3: Body –
---
4: My girl ft frenzy veek
---
5: Cap ft Teddystaines & Trevor dulla
---
6: Yolo ft Vetro funds
---
7: Bounce ft Gunshot
---
8: Ghetto life – 
DOWNLOAD MP3 9: Glory ft Munzee
---
9: Glory ft Munzee
---
10: Trips mode ft Navie vibes
---
11: Hommies & Goonzz ( Outro )
---
© Spykid