[Audio & Lyrics] Angelique Kidjo Ft. Burna Boy – Do Yourself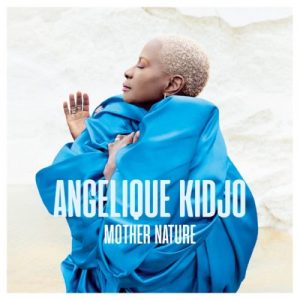 Beninese-American Grammy Award Winner, Angelique Kidjo comes through with a brand new release titled "Do Yourself"
On the new single, the singer teams up with Nigerian grammy award winner, Burna Boy.
"Do Yourself" comes following her previous single "Africa One Of A Kind". Both songs are lifted from Angelique Kidjo's forthcoming album "Mother Nature" which will be released in June.
Grammy award winners, Angelique Kidjo and Burna Boy teams up to bless music fans with this impressive song titled "Do Yourself", Produced by Rexxie, Mixed & Mastered by SypiritMix.
DO YOURSELF is off Kidjo's 2021 Mother Nature album, The track was nominated by the 64 Grammys at the Best Global Music Performance category.
Director: Meji Alabi
Production Company: JM Films
Executive Producer/Co-Producer: Jimi Adesanya
Co-Producer: Linah Bensadok
Producteur : Decca Records France
---
---
Angelique Kidjo And Burna Boy Lyrics
Read the official lyrics to 'Do Yourself' by Angelique Kidjo, featuring Burna Boy.
'Do Yourself' was released by Angelique Kidjo last year-2021- as the fifth song on her highly anticipated album "Mother Nature", read the most accurate lyrics to the hit song below and sing along.
Angelique Kidjo & Burna Boy – Do Yourself Lyrics
Intro: Burna Boy
E get as e dey be (e get as e dey be)
Wetin I dey see ye (wetin I dey see ye)
E get as e dey be (e get as e dey be)
Oh-eh, eh-oh, oh-eh (yo Rexxie 'pon this one)
Angelique Kidjo
Ara re l'on se o (núvú ɖiɖo, ajójijɛ lō)
Ara re l'on se o (alɔ ɖ'alɔ mɛ mǐ nan zɔn lā)
Ti e ba ro pe e sere e fe na (núvú ɖiɖo, ajójijɛ lō)
Ara re l'on se o (alɔ ɖ'alɔ mɛ mǐ nan zɔn lā)
Burna Boy
Because I be real African
Tough like metal and steel African
You for keep am real Africa
They don't know how it feels to be Africa-na-na, Africana
Tell me what's the deal right now
What I fit reveal right now, right now
I'm trying to build right now
Do you really want to make it fall apart, ah-ah
Angelique Kidjo & Burna Boy
No lie do you want make e fall apart? (Mǐ wá lā)
Do you want eh-eh (mǐ wá lā) make e come scatter?
(Assaut, mɛnbi tɔn wɛ yɛn ɖɔ lō) eh-eh, eh-eh, make e fall apart
(Mɔ ninɔn xlɛ bɔ yě nɔ zɔ' lā, nɔn zɔ' lā) eh-eh, eh-eh
Burna Boy
Ara re l'on se o ('cause I be real African)
Ara re l'on se o (tough like metal and steel African)
Te ba ro pe e sere Oluwa a'bora (bet we be real African)
Ara re l'on se (they don't know what it feels to be African-nana, Africana)
Angelique Kidjo
Mǐ nan dyɔ jijɔ bo jɛkɔn, nù mǐ nan jlɔ Africa
Núvú ɖiɖo ajójijɛ wɛ zɔn bɔ yà wà Africa
Mɛnbi sese sin azɔ wɛ nan zɔ'n bɔ mǐ nan j'awǎ
Alɔ ɖ'alɔ mɛ mǐ nan zɔ'n bɔ mɛnbi nan j'awǎ
Burna Boy & Angelique Kidjo
No lie do you want make e fall apart?
Do you want eh-eh, make e come scatter?
Ye-eh, eh-eh, fall apart, eh-eh, eh-ehAra re l'on se o (núvú ɖiɖo, ajójijɛ lō)
Ara re l'on se o (alɔ ɖ'alɔ mɛ mǐ nan zɔn lā)
Ti e ba ro pe e sere Oluwa a'bora (núvú ɖiɖo, ajójijɛ lō)
Ara re l'on se o
Burna Boy
You just dey do yourself, no, no be me you dey do yourself, eh-eh
Now I no fit tell, if no be me e for be someone else
I've been on my knees but I don't need help
You sef you go laugh me if I fail
I tell you iya mi obimo ode
If you do well, you want make e fall apartNo lie do you want make e fall apart?
Do you want eh-eh, make e come scatter?
Ye-eh, eh-eh, fall apart, eh-eh, eh-eh
Burna Boy & Angelique Kidjo
Fall apart now, yeah
Fall apart now, yeah
Fall apart now, yeah
Mǐ wá lā, mɛnbi sin afɔ ni sɔgbe lō (fall apart now yeah)
Kpɔn mǐ wá lā mǐ ni cite, mǐ ni ze afɔ lō (fall apart now yeah)
Mǐ wá lā, mɛnbi sin afɔ ni sɔgbe lō (fall apart now yeah)
Mǐ wá lā mǐ ni cite, mǐ ni ze afɔ lō (fall apart now yeah)
Outro
Eh-eh (fall apart now yeah)
Eh-eh (fall apart now yeah)
Eh-eh-oh (fall apart now yeah)
Eh-eh-eh-ooh (fall apart now yeah)