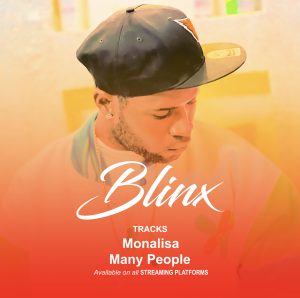 Many People by Blinx
Blinx burst out with a brand new hot jam titled Many People. So hot to feel , so good to hear . This new jam is crazy!
coupled with the help of his vibrant producer, BLINX hits the industry hard with this amazing tune titled Many People. Don't underestimate the power in his songs.
catch the vibe get the feelings, this is so hot to comprehend. The vibe in this song is challenging. You really need to hear this hot track.
This song is a soulful and introspective song that speaks to the human experience of feeling lonely and disconnected from others. The gentle piano chords and haunting vocals create a melancholic atmosphere that's both poignant and thought-provoking.
The lyrics explore the idea of being surrounded by many people, yet feeling isolated and unseen. It's a song that speaks to the struggles of mental health, social anxiety, and the search for authentic connection in a world that's often too busy to truly connect.
The raw emotion in the vocals and lyrics make "Many People" a powerful and relatable song that inspires empathy and understanding. It's a reminder that despite our differences, we all share the common experience of wanting to be seen and heard. "Many People" is a song that will resonate with anyone who has ever felt alone in a crowded room, and offers a message of hope and the possibility of connection.
listen & Download Below
---