Comrade Omejeh Timothy Enejoh fulfils promise, donates Jerseys to Old Team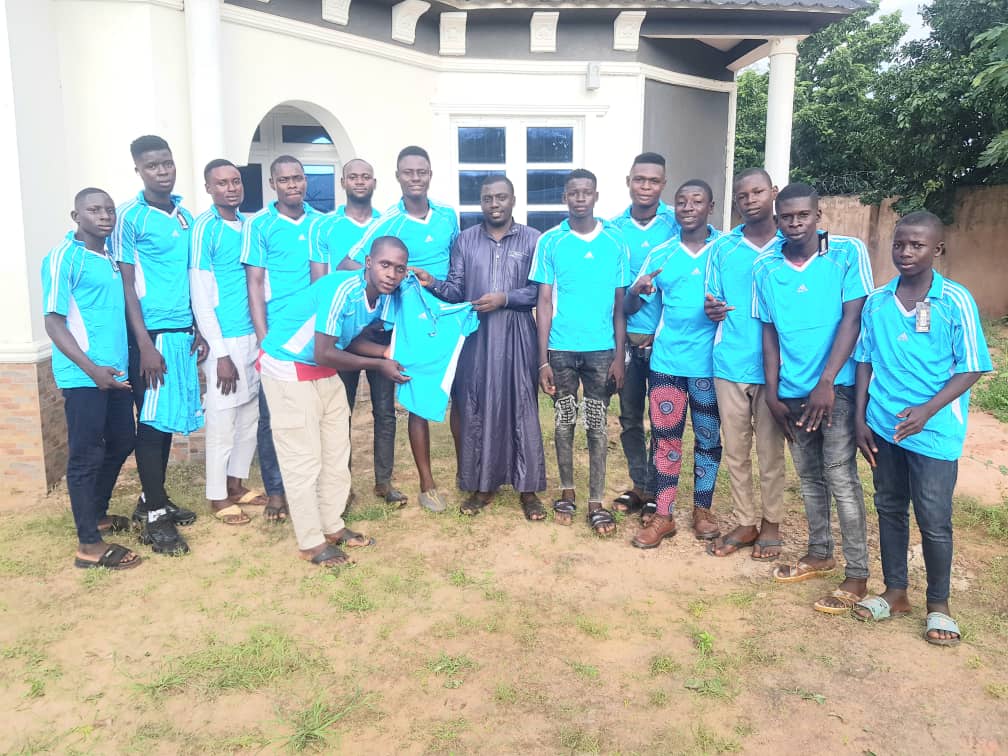 Comrade Omejeh Timothy Enejoh fulfils promise, donates Jerseys to Old Team
Comrade Enejoh Timothy has once again demonstrated his love for youths and sports by the donation of soccer jerseys to his childhood team.
This comes barely 2months after sponsoring the Dekina youths cup.
The Founder of Olubor Initiative in his philanthropist nature made a promise to the fairest team at the Youth Cup final in May 2020. Today, he has once again empowered the youths with football kits.
The lecturer and youth leader noted that sports is a great engagement for Nigerian youths and the activities will help youths shun violence. He congratulated the team for their victory at the Youth tournament. Comrade Enejoh also urged the Government to invest in sports especially at the local government levels and engage youths in other social and entrepreneurial programs.
The captain of the team Atama Odonko thanked Comrade Enejoh for the support to the team stating that the donation will boost their dedication to sports and overall performance.