CONGRATULATIONS!!! President Buhari Allegedly Ties Knot With His New Wife Sediya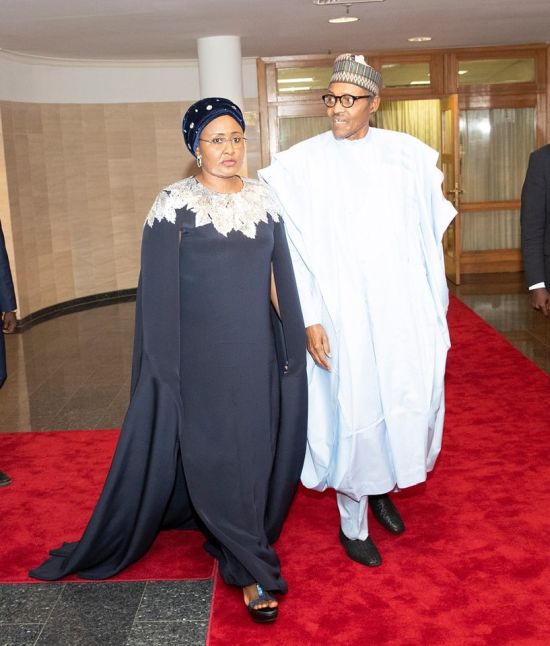 Over the week, there has been Alleged reports that President Buhari would be taking a new wife.
According to the media reports, 'President Buhari would be getting married in a very quiet ceremony to Sadia Umar Farouq, the current Minister for Humanitarian Affairs Disaster Management yesterday 11th of October 2019 and will confirm the suspicions of concerned Nigerians over the whereabouts of Aisha Buhari'.
Whilst these were happening, the president has been quiet over the happenings and has allegedly turnes down every question inquiring the where about of the First Lady Aisha
It was also alleged that the first Lady Aisha Buhari arrived Nigeria ahead of her hubby, President Muhammadu Buhari's alleged second wedding and was prevented from entering her section in the Villa.
However the reported new wife TWEETED that there was nothing to believe in the news that has to do with her marrying president Buhari and at such, everyone should disregard the news.
The internet went agog when a footage of the celebration was released
More details soon………….
So Guys,
What Do You Think About This?
Nigerians would love to hear from you
Drop your comments
About The Author