Danlad shares tracklist for debut album, 'Town Crier'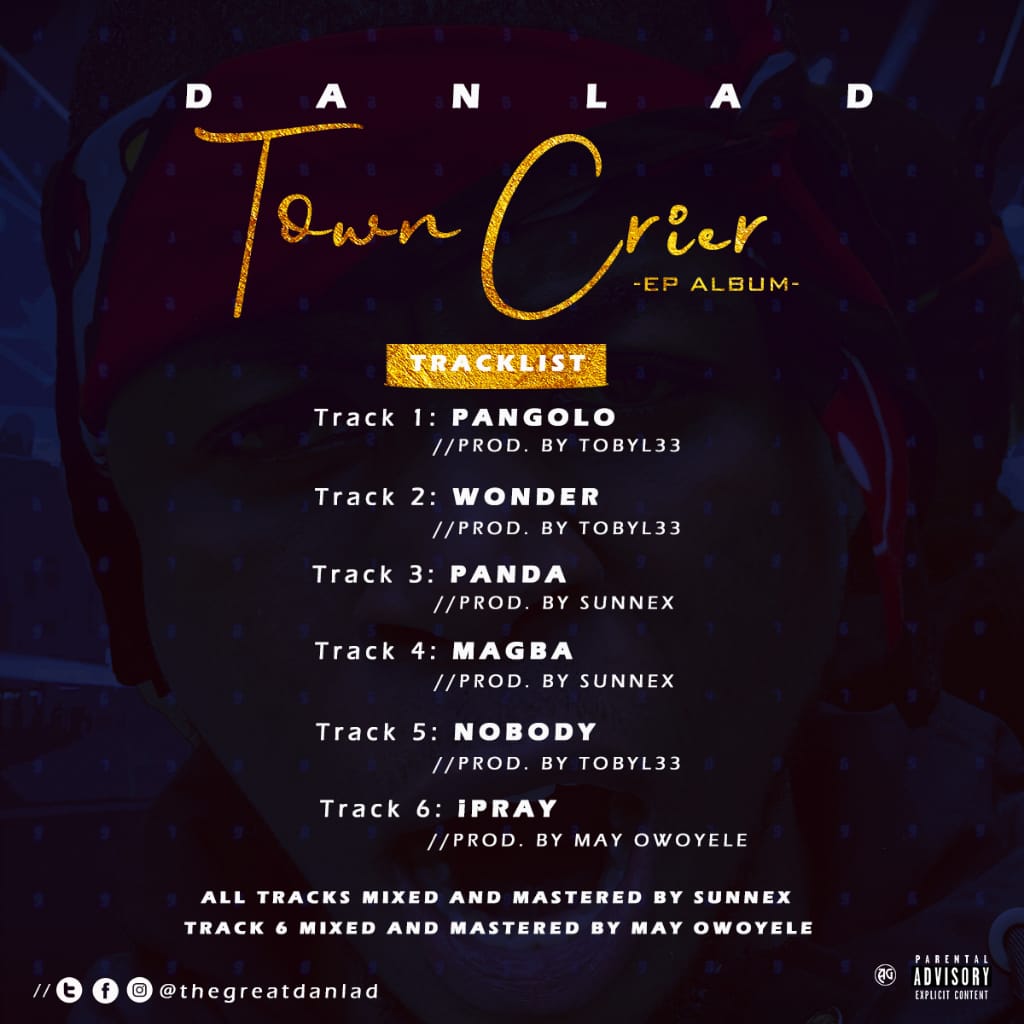 Danlad became a nationwide phenomenon after debuting with the viral street smash, "Pangolo", and stealing the show with a stunning verse on "Panda". Since then he has been on high demand, featuring on multiple within weeks, some of which have gone on to become the biggest songs of the year.
Asserting his prolific nature, the singer is gearing up to release his debut album, 'Town Crier'. Apart from being an explicit nod to his involvement in popularizing the current dance craze in the country, the album title is also an acronym for 'Danlad abeg no kill us', a prominent statement attributed to the singer's role in back-to-back hit singles.
Town Crier' will be released on November 4 2019, and it is set to contain 6 songs. In addition to "ipray", his sleeper hit "This Year" and the TobyL33 producer-assisted "Nobody" are the other previously released singles on the album. There aren't any other guest appearances detailed on the current tracklist, but considering his star power and the calibre of producers he's worked with in the last year, there likely will be a couple of mixed producers such as Sunnex, May Owoyele.
Revving up the rollout, he dropped "Ipray" as the latest single in the lead up to 'Town Crier'.Over the light piano chords produced by May Owoyele. Await the Danlad's EP as he releases it on Monday 4th November 2019.
About The Author