[EP] 1da_Vibes X Dimmy – Vibes'n'melodies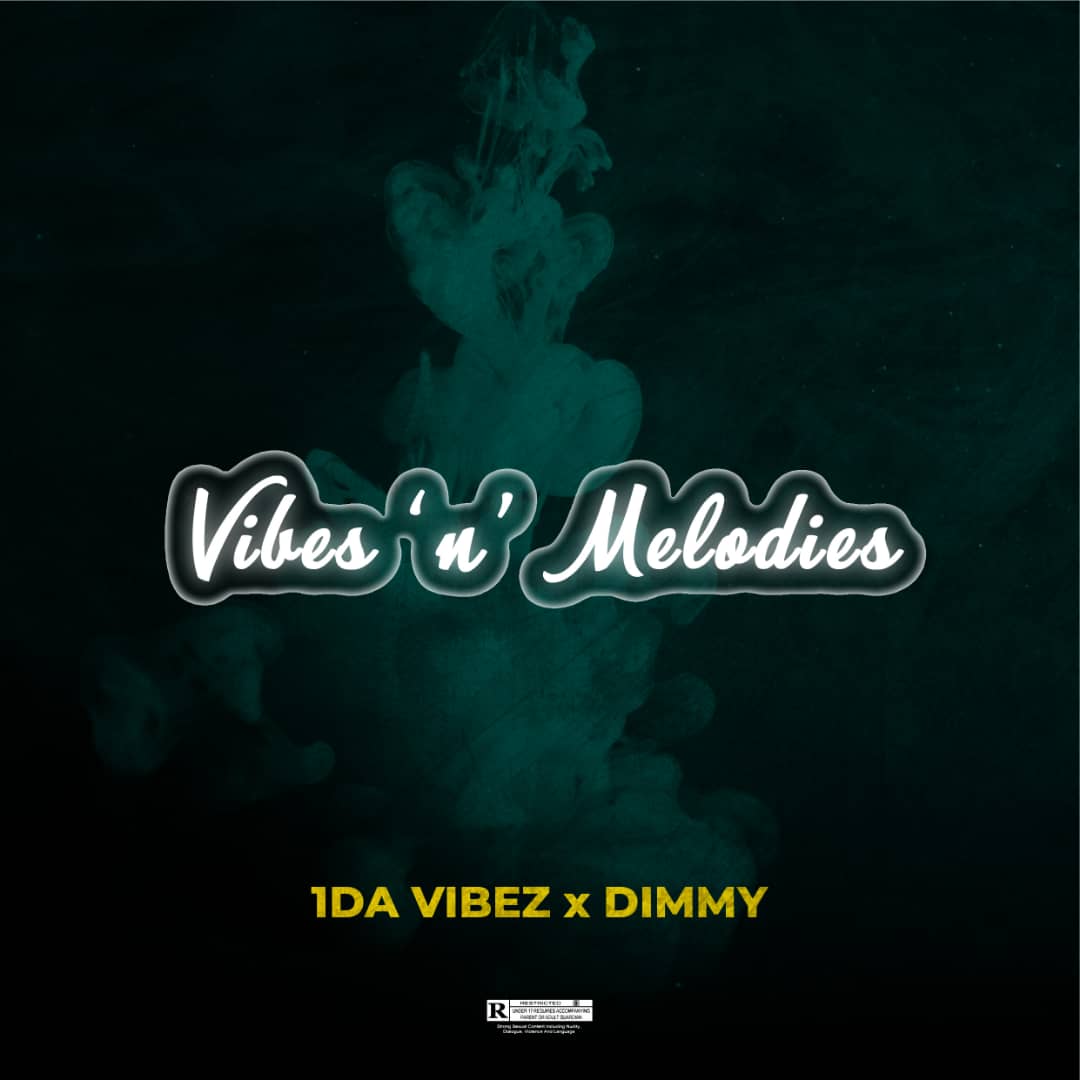 1da_Vibes X Dimmy – Vibes'n'melodies
---
New EP from 1da_vibes featuring Dimmy titled Vibes'n'melodies. The two talented singers gives it back to the industry with an appealing body work which will storm the minds of many fans home and abroad.
See Track List below: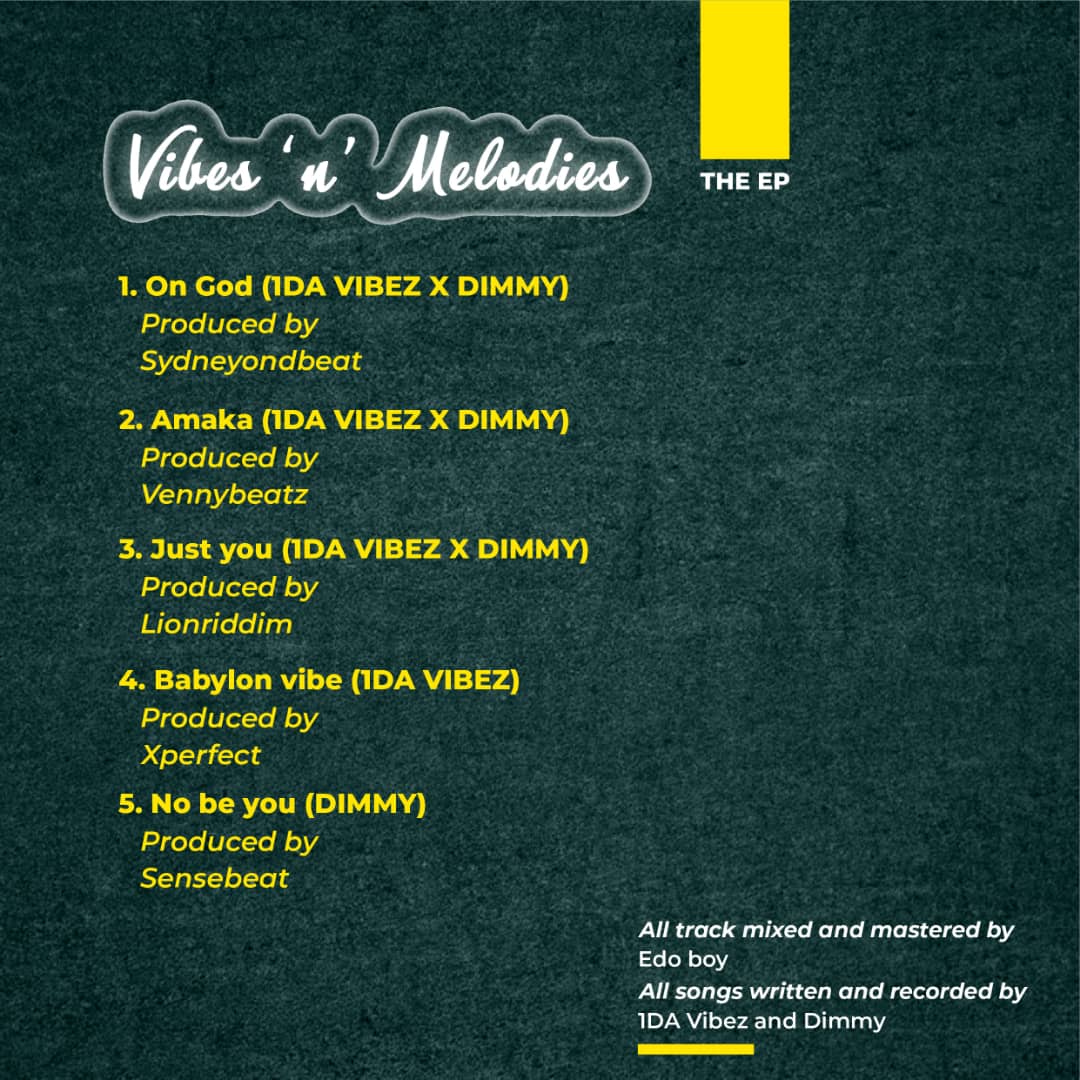 This EP is a compilation of seven good tracks with well mixed and mastered production. You will want to give this a good credit due to the energy and devotion given to make up this EP.
Listen Below
---
[audiomack background="1″ src="https://audiomack.com/embed/album/1da-vibez-/vibesnmelodies-2″]