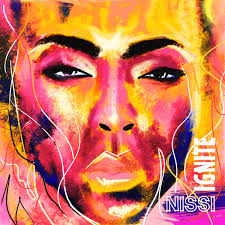 Nissi – Ignite
---
Burnaboy's baby sister; Nissi Ogulu, ala "Nissi" releases her highly anticipated extended play project dubbed "Ignite EP",
Nissi, who is currently signed to Spaceship Records, released singles like; "Trouble" and "Tornado" last year, it was clear that she knew her sound.
Her musical submissions in songs like "Judi", "Notice", "Babalawo", "Ignite", "Holiday" amongst others, establish her signature fusion sound – a blend of Highlife, Afro-punk, and Afro-jazz along with her own twist.
This love of music carries and is wonderfully apparent in toe-tapper, "Judi", literally meaning 'shake your bum' in Yoruba. Pointing to her ever-impressive work ethic and non-stop schedule, it's a perfect reminder of the dangers of burning out and the importance of taking that time to breathe, let go and just dance. "Judi" stays true to the easiest language of communication in Nigeria: Pidgin. Soothing and groovy, the smoky hook for "Judi" stays with you as this is a reinvention of sounds in the new Nigerian music landscape.
Nissi sonically transports us in "Holiday"; a simple happy song with a few french lines thrown in the mix. "It's a state of mind, it helps take your mind to a place of vacation," she says. "Holiday" is that song that picks you up after a tough day.
Listen & Download Below