EXPOSED!! How Ajimobi, Others Shared Oyo State Contract Money – Gov. Seyi Makinde Reveals
Oyo State State Governor, Seyi Makinde has exposed how former Oyo State Governor shared money meant for contract with others, leaving only 10 percent for the execution of the project.
Makinde, in his 100 days chat on Twitter, did not mention the name of the governor, but in the manner he spoke, he was apparently referring to the immediate past Governor of Oyo State, Abiola Ajimobi.
According to Makinde, he declared his assets because he wanted to be held accountable, saying that what he met on ground was a situation where a project for which money was allocated, got only about 10% of the total funds for execution.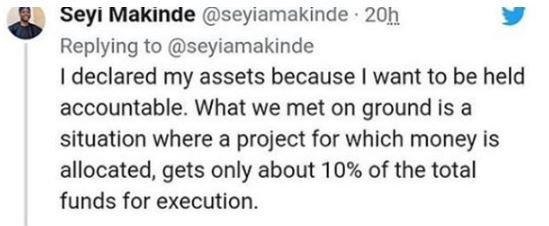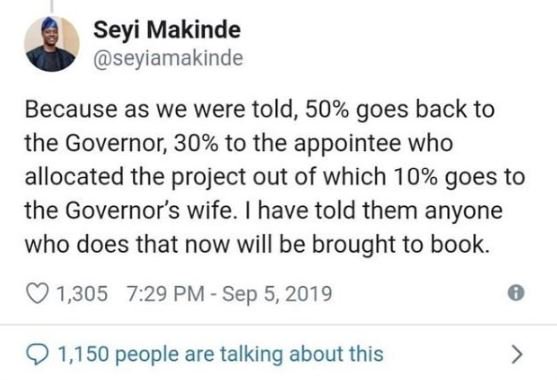 Guys, here's our question for you all
How Would You Rate Governor Makinde's Performance In Just 100 Days In Office?
Let's hear from you all.
Drop your comments
About The Author