Father Accused Of Sleeping With Daughter Conducts Virginity Test To Prove Innocence (Photo)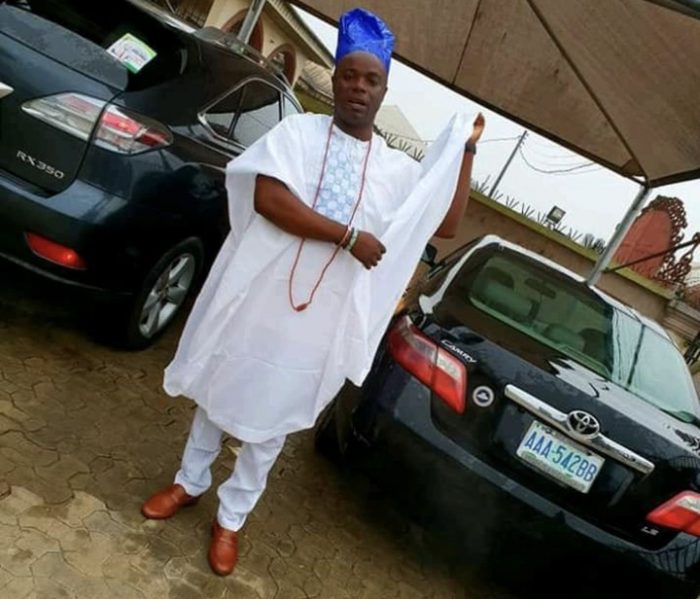 A traumatized father, Mr Monday who was accused of sleeping several times with his daughter in Sapele, Delta State has rubbished the rumors by taking her for virginity tests.
Distraught Monday who hosted newsmen on invitation to his house, revealed that since news broke out to tarnish his image, five virginity tests have been conducted on the victim and her hymen is still intact.
Excerpt from interview granted to newsmen:
"My said daughter who I was rumoured to have slept with is still a virgin
"Her current sexual state (a virgin) was medically ascertained and authenticated by five different hospital including; LANA HOSPITAL SAPELE, CENTRAL HOSPITAL SAPELE AND 3 OTHER HOSPITAL OUTSIDE DELTA STATE few days ago. She is still a virgin, so how could she carryout and abortion?
"My Boss, in the person of Mr Godwin Ebosa, is fully aware of the situation on ground, infact he was the one who ordered that a fresh test be carried out at Lana Hospital of which the results showed she is a virgin. He is a no nonsense and principled man, he won't allow anyone come close to as far as his shadow if the person is found guilty of such track records
"On the speculation that I buried an animal in my compound, that is a false as well. My compound is interlocked for many years now. If a fresh opening and refill is made, it will sure be seen in my premises, my gate is opened for any form of investigation.
"Also it was rumoured that i sleep with married women, on this, I think those who fabricated this unfounded tale are acting under the influence of hallucinational-envy, because I wonder how they would just wake up from their sleep and fabricate all sorts of frivolous and simulated stories
"It was also rumoured that I tried sleeping with my neighbor's daughter and have been sleeping with my sister, please they should come and carryout a first hand interview with them
"I am not educated, but I have struggled all my life and by Gods mercy to develop myself, I am a marine engineer and second in command in my operational area. I did professional courses outside the country all to keep me afloat in my field, my promotion is unlimited with regards to my professional development and certificate, I am well paid, so what do I need ritual money for and what connection should I have with fetish activities.
About The Author