Four Nigerians Arrested For Torturing House Help In Ghana (Photos)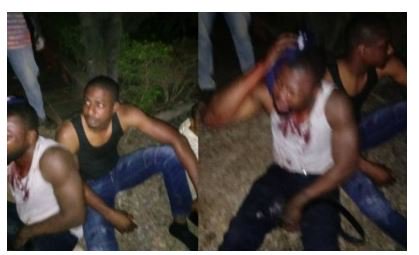 Four Nigerians were arrested and transferred to Accra Regional Police Command on Tuesday September 10, after torturing and disfiguring their Ghanaian house help.
The pummeled househelp was saved after his cries attracted residents of East Legon, where the Nigerians lived.
Joy News' Latif Iddrisu reported that the victim's head had increased to about twice its original size before he got help.
"We heard the victim crying out saying 'this evening they are going to bury me in a septic tank.'
"When we rescued the boy his head was like the head of three of us put together. And his arm had become like those of four people put together.
"They had beaten him so much. What the Nigerians have done today??? a Good Samaritan said.
It was learnt that effort to gain access into the apartment was met by stiff resistance by the Nigerians. One of the rescuers who sustained a bottle wound in his palm, said he was told by the Nigerians that he was interfering in a private matter.
The Nigerians were however overpowered after residents of the community were mobilized to the scene of the incident. Four cars and properties belonging to the abusers were vandalized after the community residents gained access to their apartment.
They were subsequently handed over to the police who came in later after initially ignoring distress calls. Here are photos of the arrested Nigerians below;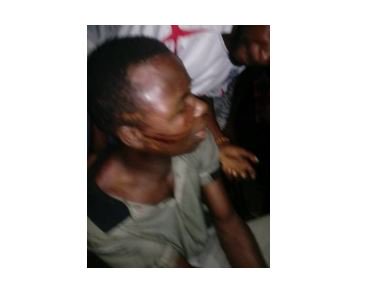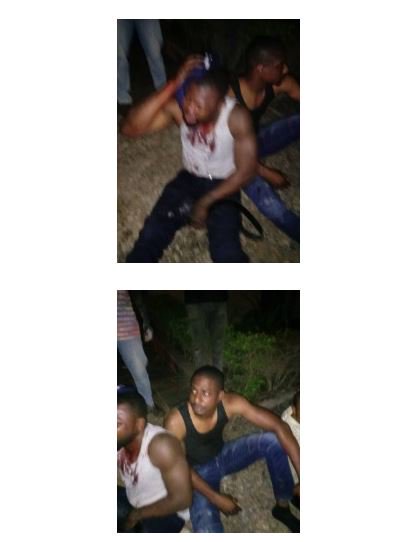 About The Author