[Full EP] WellBoi – Incoming Star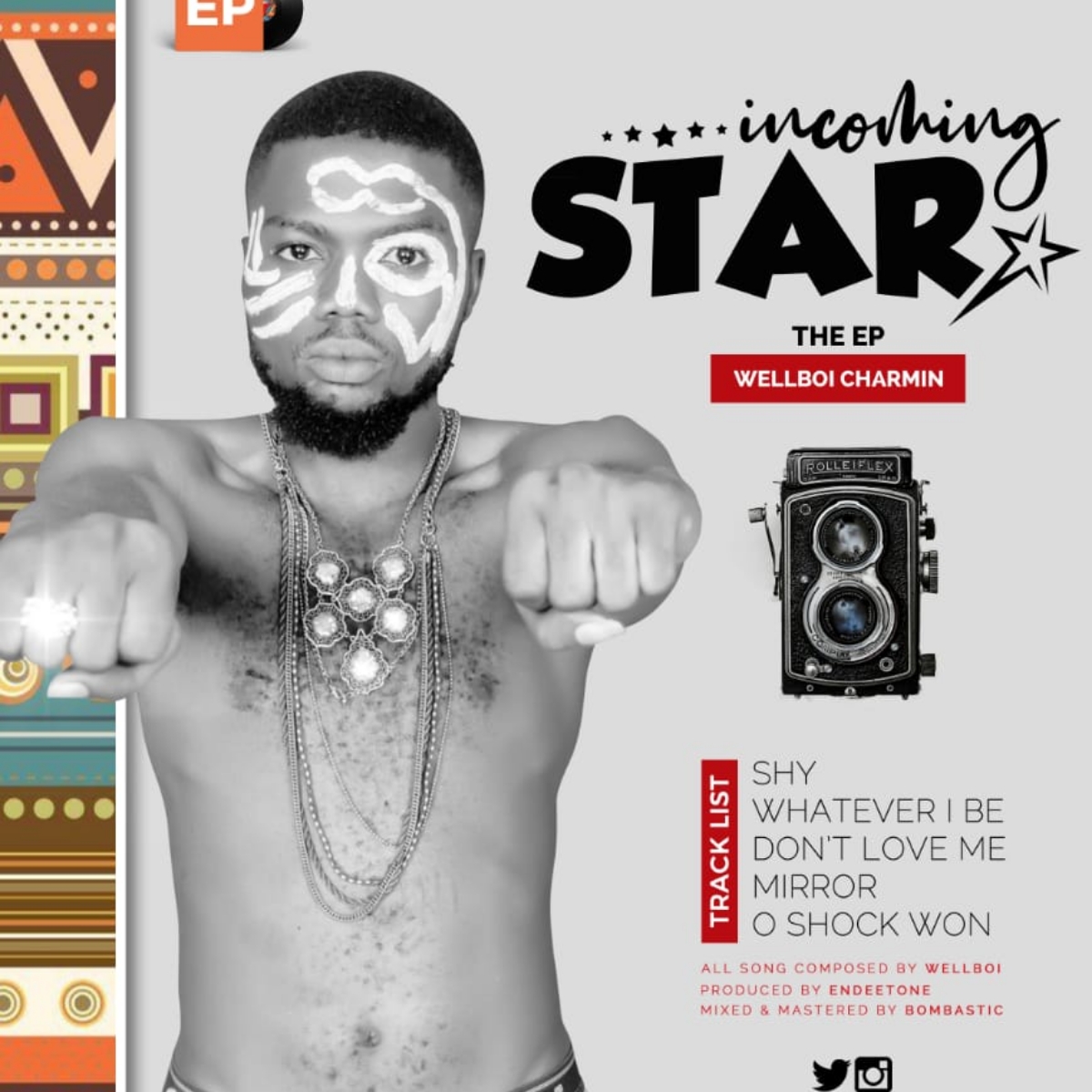 Incoming Star (EP)
---
Wellboi charmin drops an E.p titled "INCOMING STAR" calling out to all fans and music lovers, labels all around the world, to see his potentials and versatility in music.
The EP was produced by Endeetone the beatlord and all mixed by bombastic. The EP contains five(5) hottest singles. Wellboi is about to take over the music world in no time, watch out for this boy, with the likes of kranium,kizzdaniel, burnaboy,Olamide, Davido with the touching of afrobeat master.
click and download for your self.Fans have already taken to social media to express their excitement with the single "Shy" and "Dont love me" which exploits the vogue of Afrobeats and pop culture.
"INCOMING STAR the EP " is a full and real body of music work, R"n"B, ACOUSTIC, AFROBEAT, AFROPOP, DANCEHALL and a CLASSIC STREET JAM.Is set to get people grooving and to shake the industry. This guy is real versatile in music realm kudos
Instagram:@wellboi_charmin
Twitter:@wellboi_charmin
Facebook:@wellboi_charmin
Download Below
---
---
---
---
---
---
What's your opinion about this EP
Drop your comments below