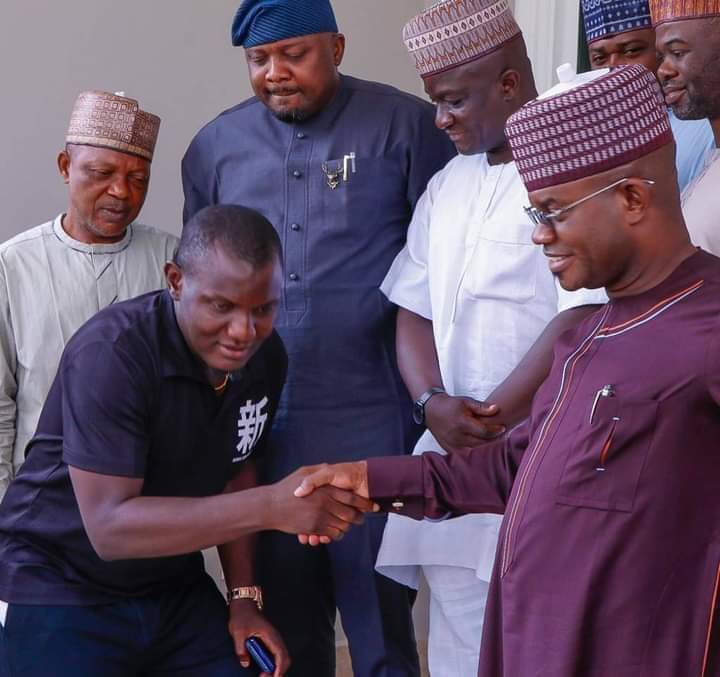 HON ENEMA PAUL CONGRATULATE GOVERNOR YAHAYA BELLO OVER HIS VICTORY AT THE APEX COURT AND THANK HIM FOR BEING THE FIRST BENEFICIARY OF HIS VICTORY CELEBRATION, BY RELEASING FUND AND FULL OF UPGRADE OF COLLEGE OF AGRICULTURE OCHAJA.

Kogi State House of Assembly Member representing the very good people of Okura Constituency, Hon prince Enema Paul has Congratulated executive Governor of Kogi State, His Excellency Alh. Yahaya Bello over his victory at the Supreme Court and thank him for the given positive ear to his demand/request on the floor of the House.
Recall, on Tuesday 18th of August 2020, during plenary, Hon Enema Paul, moved a " Motion of public urgent importance " Calling on the state government for release of Fund for immediate commencement of a National Diploma in college of Agriculture Ochaja, Okura district, Dekina, Kogi State.
The Governor as part of his Judicial victory today, has given approval and Committee has been set up to that effect.
Committee to report back in just six weeks.