Hon Enema Paul Stewardship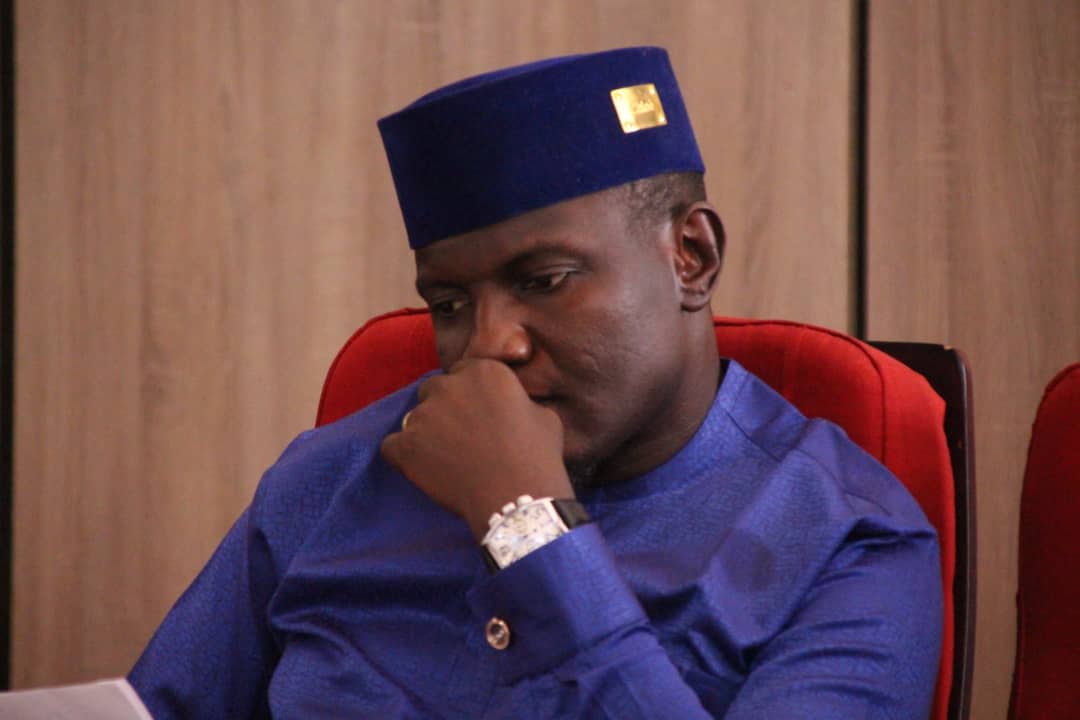 Hon Enema Paul Stewardship
Just like yesterday 6th June, 2019 is a remarkable day for members of Kogi State House of Assembly (6th Assembly).
On this day, the Honorable members from various constituencies in Kogi State were sworn-in for quality and voices of the voiceless representations.
Amongst the new faces in the Hallow Chamber Of Kogi State House of Assembly is Hon Enema Paul. A grassroots mobilizer, compassionate being with habitual humane touch. Hon. Ene P. as he is fondly called, is more popular and accepted by the vast majority of his people, because of his cheerful attitude to people's plight long before he became Commissioner for Rural Development under the first tenure of Governor Yahaya Bello.
His humility and simplicity paved the ways for his victory in the last State House of Assembly election. He has learned to aligned himself with every positive ideology in spite of one class and political affiliations.
Hon. Ene P. has been puting smile on faces of good people of Okura Constituency in Dekina LGA and beyond through his laudable people oriented programs and policies for the emancipation of human dignity.
The following projects are to his credits and several others are still in pipeline:
Hon Ene P. Has rescusitated the Efikpo Motorized Borehole that has been in a deplorable condition for over six (6) years. Today, it is a thing of the past as the borehole is functioning, hence the problem of shortage of water has been reduced to some extent in that area of Egume community.
Education is essential to the growth and key to development of every society. In line with his electoral manifesto, Hon. Ene P. was able to obtained JAMB forms to over 170 students from his constituency.
As part of his education policy and program, twenty (20) students from his constistuency benefited from the registration of National Examination Council (NECO) within the period under review.
As one of his major objectives at the State House of Assembly, Hon. Ene P. lobbied for a motorized borehole at Adumu Egume through State Government. The proposal was not only approved but the work is already at 80% completion.
Hon. Ene P. also lobbied for the fencing of LGEA Primary School (SP) at Anyingba through SUBEB and that has being given loadable attention awaiting for contractors to begin work.
Other projects to his credit through his relationship with State Univetsal Basic Education Board is the provisions of pupils toilet at LGEA Primary School, Alokegbe Egume. Two Class Rooms blocks at LGEA Primary School, Okura Olafia facilitated through SUBEB Project.
Hon. Ene P. influenced the drilling of motorized borehole at LGEA School Egume through the efforts of Education Board.
All SUBEB projects which he lobbied for has been awarded awaiting commencement in earnest.
As part of his social responsibility that has been part of his life's styles long before his political sojourn or prowess, he has paid and still paying School fees of students in tertiary institutions in his Constituency as a sort of relieving their parents or cushion their high cost of school fees.
Hon. Ene P. has been supporting the vulnerable, less privileges and widows in his Constituency with food items. As Covid-19 pandemic is rampaging the world economy today, he has provided and put in place palliative measures; facemask and sanitizer to the people of his constituency.
To enhance unity, understanding and social cohesion as a communal personality he is known for, he has organized and Funded several football competitions, provision of balls and jerseys to several teams in his Constituency.
Indeed Hon. Enema Paul came to Kogi State Assembly for this short period of time and he has done this so much for his people of Okura state constituency. We are happy and proud of you always, keep the fire burning…