"I Was Hosting A Wedding When My Mum Died" – Comedian, Kenny Blaq Tells Heartbreaking Story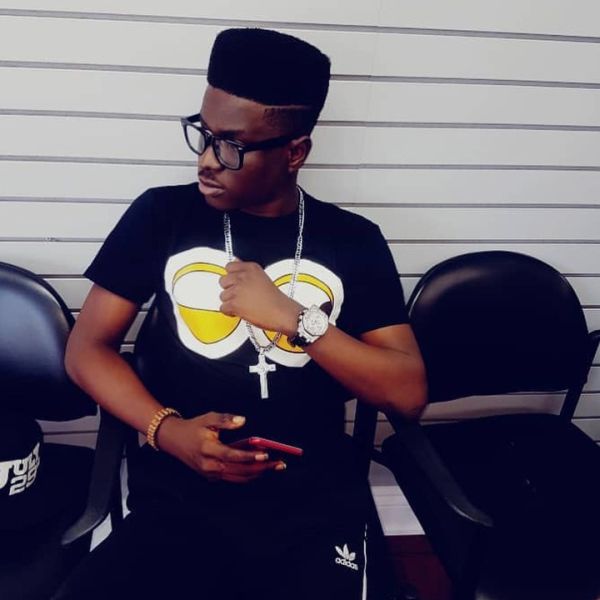 Nigerian comedian, Kenny Blaq has revealed his mother died while he was busy hosting a wedding ceremony.
Kenny Blaq, a popular Nigerian singer and comedian, is undoubtedly one of the most sought after entertainers in Nigeria at the moment. Beyond the glitz and glamour that comes with his job, the comedian stated that life had also dealt him some terrible blows.
In an encounter with Sunday Scoop, he said;
"I was anchoring (hosting) a wedding when my mother died. I had to finish the wedding first (before I could do anything). It was crazy for me but the work had to be done. The experience can be compared to that of a surgeon conducting a surgery and suddenly hears bad news. The surgeon will have to complete the surgery. That definitely ranks as my craziest moment."
On the strangest experience he had ever had with a fan, Blaq said;
"I had an experience with a female fan who used my pictures on her social media platforms and also pasted my pictures on her wall at home. Those are the kind of fans I cannot really explain their love. I appreciate her though. That love is strange. I don't think anyone has ever shown me that kind of love before."
The jovial entertainer also maintained that he had a limit when it came to endorsing products. He added, "I cannot endorse sex enhancement products. I am a brand that is appealing to all. I am a role model to young people."
Sharing the reason behind his relevance, the twin said, "It has been the grace of God, a lot of hard work and making sure I don't disappoint my fans. As a music-comedian, I get to listen to every trending music and even those from the past."
About The Author