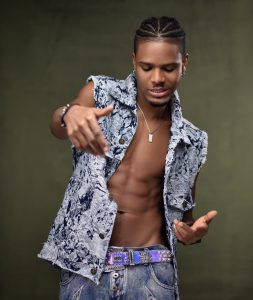 JZYNO – Afrobeat Artist
Introducing JZYNO, an incredibly talented Afrobeat artist hailing from the beautiful country of Liberia. With his infectious rhythms, captivating melodies, and powerful lyrics, he has carved a distinct space for himself in the music industry.
JZYNO

Background information

Birth name

Jonathan Lee Pratt

Also known as

Jzyno
Born
1 May 1994
Liberia
Genres
Occupation(s)

Singer
Songwriter
Entertainer

Years active

2016—present
Labels
He was Born with a passion for music, he has been honing his craft from a young age. Drawing inspiration from his African roots and infusing it with contemporary soundscapes, he has created a unique blend of Afrobeat that is both captivating and refreshing. His music is a celebration of African culture, love, and the power of music to unite people from all walks of life.
His charisma and stage presence command attention, and his performances are nothing short of electric. With his dynamic energy and engaging stage presence, He effortlessly connects with his audience, leaving them inspired and craving for more.
With his unwavering dedication to his art, JZYNO is poised to make a significant impact on the Afrobeat scene. His music transcends borders, bringing people together through infectious rhythms and heartfelt lyrics. With each track, he tells stories that resonate with listeners, conveying messages of hope, love, and the beauty of his homeland.
JZYNO's mission is not only to entertain but also to inspire and empower others through his music. He believes in the power of music as a force for positive change, and he uses his platform to spread messages of unity, social awareness, and cultural pride.
Be prepared to be moved and uplifted by the soulful melodies and dynamic energy of JZYNO's music. Join him on this musical journey as he continues to captivate audiences worldwide and make a lasting impact on the Afrobeat landscape.