LET's TALK!!! Court To Decide The Real Winner Of 2019 Presidential Election Between Buhari And Atiku Tomorrow – Who Do You Think Should Win?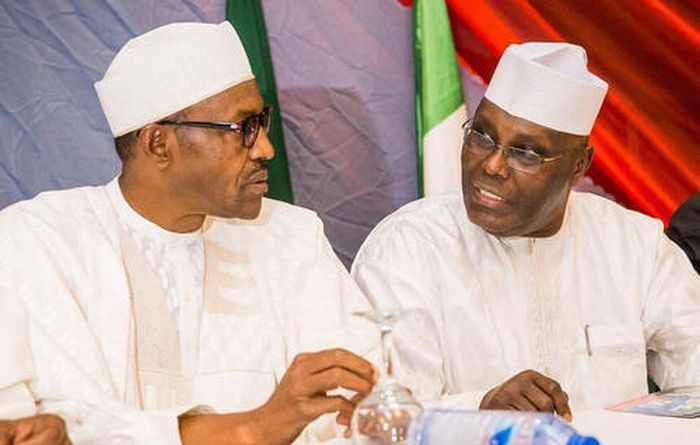 The future of Nigerian presidency lies in the hanging as court is to decide who the real winner of the recent 2019 presidential election was between President Buhari of APCand Atiku Abubakar of PDP.
Tribunal Rules On Petition Against Buhari, INEC on Wednesday. The camp of the presidential candidate of the People's Democratic Party (PDP) Atiku Abubakar Tuesday expressed hope that the election tribunal will deliver judgement in his favor on Wednesday.
The former vice president filed a petition against the result in March, alleging that the election was marred by irregularities in several states designed to hand the victory to the 76-year-old president.
Atiku and his Peoples Democratic Party (PDP) also insisted that President Buhari was not qualified to contest the election, accusing him of presenting fake credentials to INEC.
INEC chairman Mahmood Yakubu said Buhari polled 15,191,847 votes to defeat Atiku, who polled 11,262,978 votes.
A lot of Nigerians both home and diaspora have shown their support for the current president just as much as alot has criticized the style of governance of the current president.
So Guys, We have brought this interesting questions to you Naijaloadites
Who Do You Wish To Win The Case Tomorrow?
Do You Think Nigeria Will Do Better Under Atiku Abubakar Than It Is Under President Buhari?
Nigerians would love to hear from you
Drop Your Comment
About The Author