LET'S TALK!!! Someone Said "Olamide Has Declined Greatly Compared To The Baddo Of 2013/2014" – Do YOU AGREE?
Three, four years ago, Olamide will easily slot into any "Top three Nigerian artistes" list. He was like a kingpin of a kidnap ring but this time, the Kidnap ring was the music industry.
He ruled with hits, songs that enjoyed long spells on the radio. It was those times we had relatable lyrical content from the YBNL honcho.
Durosoke, Sitting On The Throne, Yemi My Lover from the album, "Baddest Guy Ever Liveth" were all songs that had long spans on the radio and it wasn't surprising when he won Album of the year.
Those were days Wizkid and Davido couldn't compare in terms of the impact Olamide's had on the scene.
But what could have happened to Baddo?
See what someone tweeted:-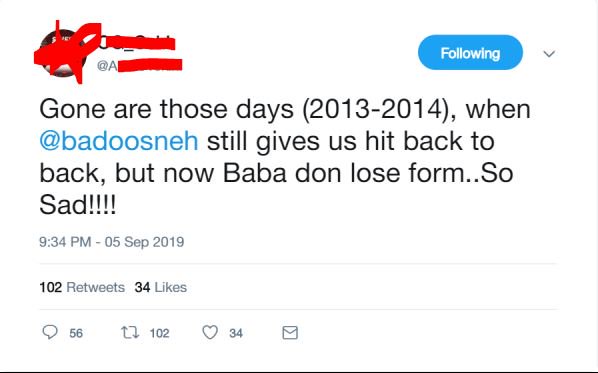 The industry has in recent years been subjected to trends in sounds. Two years ago, Tekno and Davido profited from the Pon Pon sound pattern and in conjunction with new street acts, Mr. Real and Slimcase, Olamide spearheaded Wobey sound.
However, if we're to be honest with ourselves, Olamide's last hit came a year ago with "Science Student".
Experimental singles like Spirit where he tried the South African Gqom sound and Oil and Gas which had him returning to the street instrumentals have not yielded any landmark success.
Lastly, could an international deal change fortunes and return Olamide to his place as the paramount ruler of the music space?
Music enthusiasts have questioned Olamide over refusal to bag an international record deal like this in particular, has helped Burna Boy's global push.
Times have changed now and Olamide's name no longer comes up when we mention the best, three Nigerian artistes.
So Guys
Has Olamide Really Declined Compared To The Baddo We Have In 2013 And 2014?
Let's hear from you
Drop your comments…
About The Author