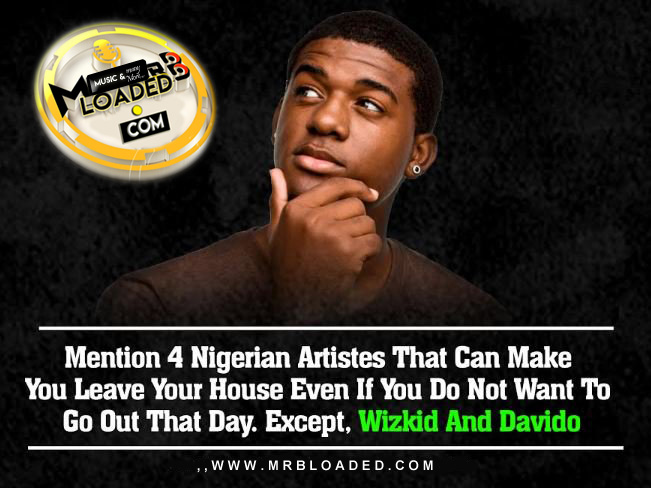 Hello Fellow Mrbloadites,

How did your day go, hope it went well? As for me my day was so splendid. But we are not here to talk about that.
Now straight to the order of business. The way fans are attached to their favorite musicians these days is so alarming.
I read last week on how a fan of one of Nigeria's leading musician had to leave his girlfriend because she was so in love with the said artiste.
How crazy can that be. Some people are so obsessed that they can attend a show under the rain on knowing their favorite artiste will be in same show.
So in this vein, we ask:
Mention 4 Nigerian Artistes That Can Make You Leave Your House Even If You Do Not Want To Go Out That Day.
On your list, do not mention Davido or Wizkid, let us see how well you know your stuffs.
Your Comments Will Be Highly Welcome.