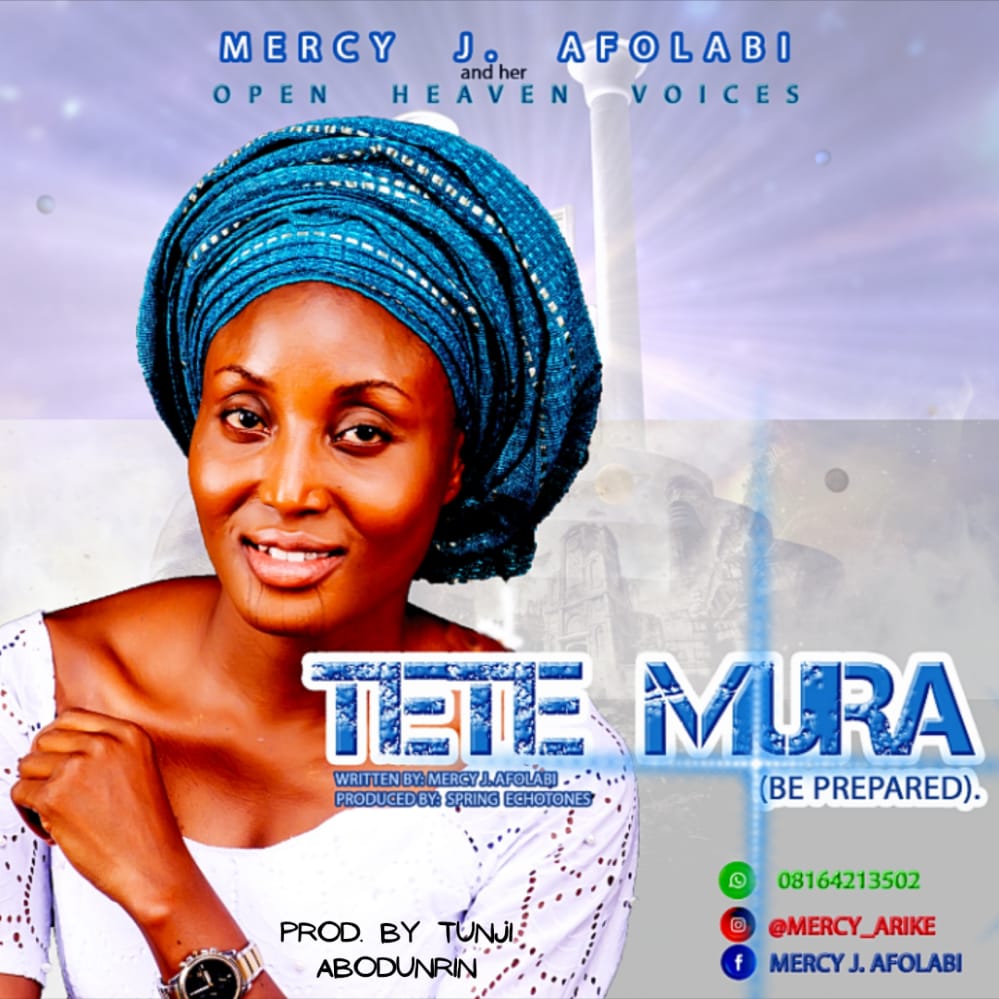 Mercy J – Tete Mura
---
Adetimehin Mercy, popularly known and regarded as "Mercy J" is a gospel minister, song writer, praise worship leader dedicated to God and service to humanity, bringing lost souls back to the cross and healing broken hearts through spiritual music. She is well known for her voice dexterity and the ability to command the raw presence of God during her ministrations through spiritual and soul lifting songs.
Mercy J is a pioneer member of the Open Heaven Voices and has led choirs at different times and levels making her versatile and knowledgeable in music. She is a member of the Praise Worship Team of Mountain of Fire and Miracle Ministries SW3 regional headquarters Ilorin, kwara state.
TETE MURA is a salvation song gotten from the secret place of the Most High. It is a song of genuine repentance and a reminder that the kingdom of God is at hand. It reminds us of the prophecies of God concerning rapture and end time and it is a song of preparation to meet with the Groom on the last day. Are you prepared for the second coming of our Lord Jesus? TETE MURA!!!!
Listen & Download Below
---