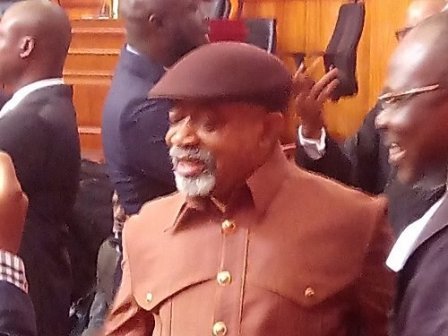 Nigeria's Minister of Labour and Productivity, Dr Chris Ngige, has said that the N30,000 new Minimum Wage is "a reality", asserting that the Federal Government has commenced payment of the new wage to workers at the lower cadres of the public service.

He argued that the current quagmire between the Federal Government and organised labour arose from adjusting the wages of government workers from grade level 7 to 14, with the two parties yet to agree on final figures. Collective bargaining, the Minister said, was the only way to end the tussle, and that once agreed other grade levels would start earning their new wages.
In an interview with Daily Sun's KENNETH UDEH in Abuja, Minister Ngige spoke on topical national issues, including Nigeria's 59th Independence anniversary, social investment programmes and the impact of Nigeria's border closure on domestic industries.
What is the Federal Government's stance on the N30,000 new Minimum Wage?
I understand that the N30,000 Minimum Wage is a reality, that is why we have started the implementation. The N30,000 Minimum Wage is for the man at the lowest position in the job ladder, so we are already paying that. The public servants of those offices are already earning the new Minimum Wage.
With the consequential adjustment, we have a problem with adjusting the wages of level 7 to level 14 workers. The problem is with negotiations, because the two parties [government and labour] are yet to agree on the figures.
It is expected to happen because it is a negotiation. And anything that concerns wages and negotiations, you should be ready for hard negotiations, especially when the economy is not too good.
The good thing happening now is collective bargaining, because it is a consequential adjustment. So, I do not see it as a problem that cannot be solved. We have to solve it. And once we solve it, other grade levels will start earning their new scales of wages.