ML MUSIC REVIEW:- Is Lyta's Monalisa Remix Featuring Davido The Poorest Davido's Collaboration Ever?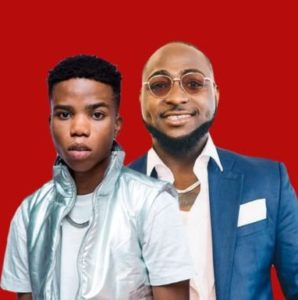 Sequel to the recent outburst and drama between Lyta and his former label (YBNL) boss (Olamide), Lyta came out strong with barely weeks afterwards to announce that he has gotten a better record label he can freely flaunt.
As expected, he releases his first single with dope video which was perceived to be a pepper them to Olamide by Lyta's fans around the country.
Stepping in to collaborate with a youngster who have had to fight tough emotional battle with his former record label is a good gesture from Davido. This remix is surely a huge step up for Lyta.
The DMW boss put in his very best on the song, you will noticed that in the way he tried to use high vocal pitch to blend with Lyta's sonorous voice but still Baba didn't get the voice right.
Davido would have done better on Lyta's "Selfmade" remix because his normal voice would be a good match with the rhythm of song. He pulled a nice try on Monalisa Remix though but Davido trying to sound like Chris Brown on the song to beat Lyta's own is funny.
Lyrically, Davido killed it, if you listen well to his verse on the song, you'd notice Davido actually put in work with the lyrics. He has a way of spicing up love songs with meaningful verses to them sound perfect.
Kudos to Killertunes on what he did on Davido's voice and the production generally. No doubt, he would probably have a tough time trying to perfect that voice to what we all are listening to now.
About The Author