[Music] Fresh Bills X Leosmall X Kennyposh – Shalewa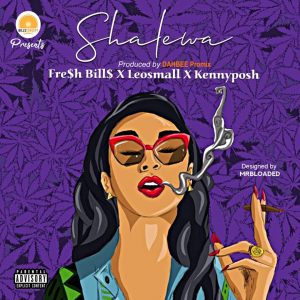 Fresh Bills X Leosmall X Kennyposh – Shalewa
New tune from fresh bills concept titled Shalewa. Fresh Bills teams up with Leosmall and KennyPosh to drop a new ja titled Shalewa.
Captivating vibes never cease to emerge from Fresh Bills Concept. It's is no news that good music is the food for the soul. Shalewa is a new jam that will ca you to your stand.
Fresh Bills had done it before and he is still doing it again with good energy and vibes. You won't want to miss the amazing flows and Rythm in this new jam.
Listen Below
---
About The Author