[Music] Lil Prince Ft Freezy – Form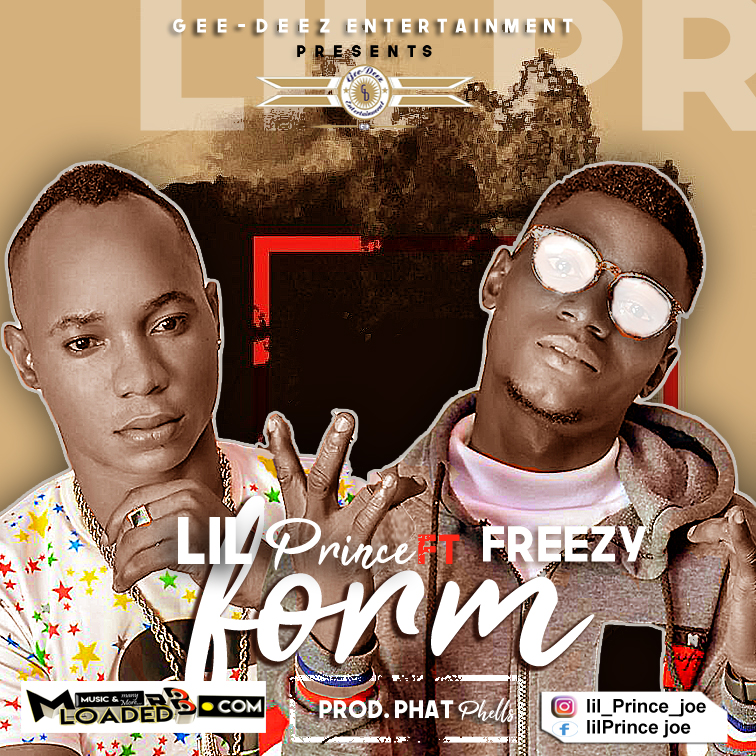 Giving them back to back, MATTHEW aka LIL PRINCE drops his well aniticipated track titled FORM and in this one, he features one of the hit maker called FREEZY earlier this year. His fans have enjoyed some massive airplay especially on this track titled FORM. If you follow LIL PRINCE on instagram you'd know he's teasing on more audios like OPOR, SUPPER GETTY and much more. So let's give it up to him and get the track on your playlist……
Shortly after unveiling the art cover on Instagram, Lil Prince unlocks his captivating single titled "Form".
While his previous banger 'OPOR' continues to dominate the mainstream; Lil Prince wraps up the year in a grand style with a pace-setting tune.
In addition to all this, the song "Form" has production assistance from Phat Phells.
Listen below:-
Download Lil Prince Ft Freezy – Form below:
---
?Click to download more songs Lil Prince Ft Freezy
About The Author