[Music] Real K Ft. Jamo Pyper – Emiloju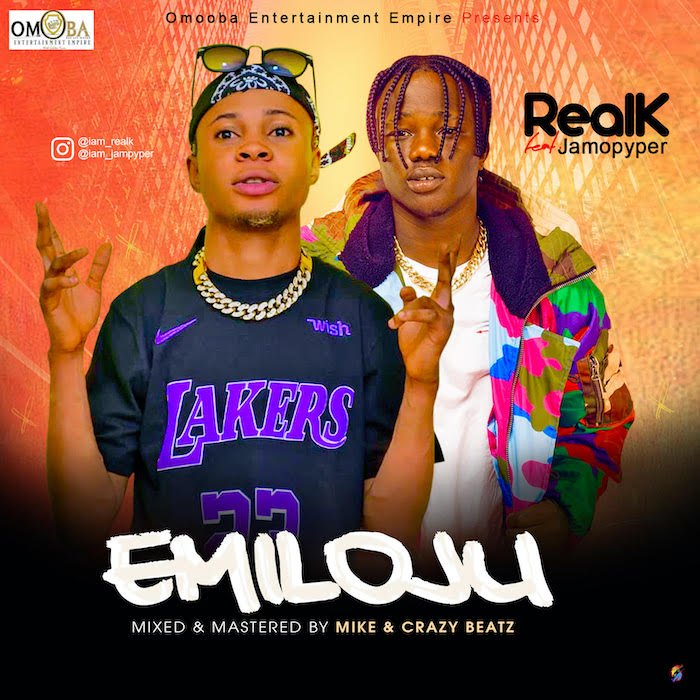 Download Real K Ft. Jamo Pyper – Emiloju @ mrbloaded.com
Afro-pop singer; RealK OME front line artiste has recently dropped a beautifully collaborate coined Afro-beat tune titled "Emiloju".
He Teams up with ZANKU Family artiste, JamoPyper and Mastering by "CrazyBeatz".
'Emiloju' is a vibe deliberately created to set you in the party and Thinking mood – Emiloju intentionally addresses the dynamism of a Life.
The melody is strong and tuneful. The singer has an attractive tone and puts real feeling into the lyrics.
The lyrics are endearing, with some utmost desire to want and confession. Instrumentally, the song has a rich accompaniment that perfects the vocal.
Listen & Download below:-