[Must See]Things you need to know about Jemibewon International Academy – A school with a difference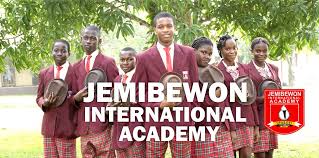 Do you know? 
?Jemibewon International Academy, (JIA), is a private co-education full boarding secondary school, founded by Gen David Jemibewon (rtd) and Chief (Mrs) M.A Jemibewon, in 2012.
?JIA is located on twelve hectares of land on Kabba-Ilorin expressway, at Iyah-Gbede, Ijumu local government area of Kogi State.
?JIA officially commenced academic activities with the dedication of the school by Catholic Bishop of Lokoja diocese, Bishop Martin Olorunmolu on July 20, 2012.
?JIA produced its first group of 11 graduates in 2018 and produces it's second group of 9 graduates in 2019.
?JIA has 18 classrooms each with capacity for 30, four laboratories each with capacity for 30, 2 Computer Rooms each with capacity for 30, a library with over 2,000 volumes, agricultural sciences area with mechanised farming, poultry farm, fish pond, cattle race, piggery, orchards, among others.
?The first Chairman of the Board of Governors is Proffesor Kingsley Owoniyi Ologe
?The First Principal of JIA is Mr Onaiyekan
?The First Head Boy of the School is Habeeb Mustapha.
Drop your comments
What other important things do you know about JIA? 
About The Author