Pictures Of This Corporately Dressed Bottle Water Seller In Lagos Will Inspire You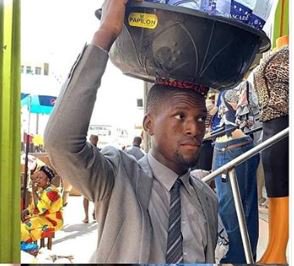 Meet a popular 24-year old hardworking Nigerian man named Michael Chukwuebuka who sells table water while wearing suits.
He is well known on the Lagos Island, from CMS to Ojo.
According to him, he hopes to establish his own table water bottling company named "Corporate Water" once he has enough money in the future.
But for now, he is dealing in the petty trade of water and also works as a bus conductor in the night after selling his water in the day time.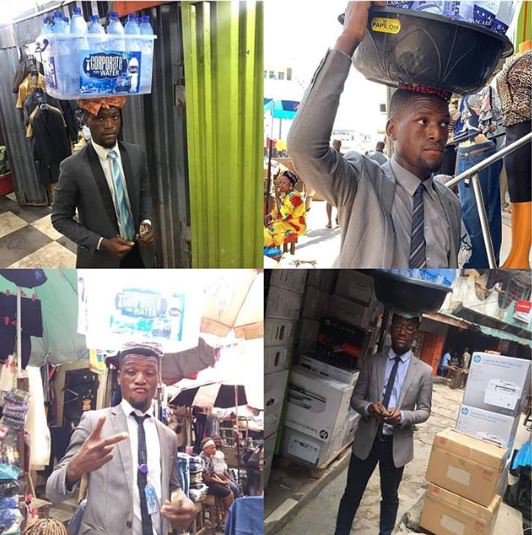 About The Author