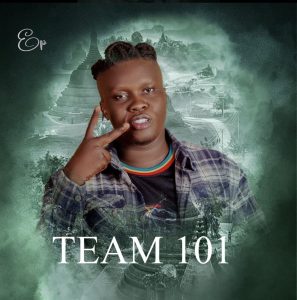 PIZKID – TEAM 101
Team 101 is the debut EP by Nigerian artist PIZKID, showcasing his unique blend of afrobeat and pop music. Consisting of five tracks, this EP takes listeners on a journey through catchy melodies, infectious beats, and relatable lyrics.
The opening track, "Alright," sets the tone for the EP with its upbeat tempo and uplifting message. PIZKID's smooth vocals and infectious energy create an instant feel-good vibe that is sure to get listeners dancing.
"Story" featuring Barry Jhay is a standout track that showcases PIZKID's storytelling abilities. The collaboration with Barry Jhay adds an extra layer of depth to the song, as the two artists effortlessly complement each other's styles. The track explores themes of love, heartbreak, and personal growth, resonating with listeners on a deeper level.
"Lose Girl" featuring Lastking is a sultry and seductive track that delves into the complexities of relationships. PIZKID's smooth vocals combined with Lastking's soulful voice create a captivating duet that oozes sensuality. The track's infectious rhythm and catchy chorus make it a potential fan favorite.
"Man way work" is a feel-good anthem that celebrates hard work and success. PIZKID's confident delivery and empowering lyrics inspire listeners to chase their dreams and overcome obstacles. With its infectious rhythm and catchy hooks, this track is bound to become an anthem for anyone striving for greatness.
Closing the EP is "Calabar Girl," a vibrant and energetic track that pays homage to PIZKID's Nigerian roots. The song is a celebration of the beauty and charm of Calabar girls, with its infectious beats and catchy chorus creating a party atmosphere. PIZKID's charismatic vocals and the track's lively instrumentation make it a perfect ending to the EP.
Overall, Team 101 by PIZKID is a captivating and diverse EP that showcases the artist's versatility and talent. With its infectious beats, relatable lyrics, and impressive collaborations, this EP is sure to leave a lasting impression on listeners and establish PIZKID as a rising star in the music industry.
Listen to The EP Below
---
About The Author