Powerful Images From The Kogi Elections 2019. Graphic Images Included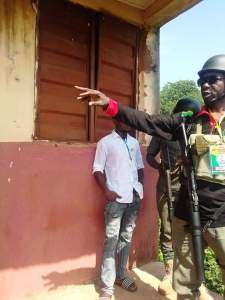 1. The picture above was captured the moment a thug was caught with six live ammunition and gun at Iyale ward in Dekina LGA.
The opposition claimed that he was sent by the APC disrupt the process, but that we may never know.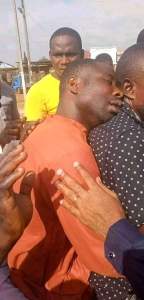 2. The moment an SDP Party Agent was beaten to coma in Okene, Kogi Central. He's been taken to a nearby hospital to possible treatment.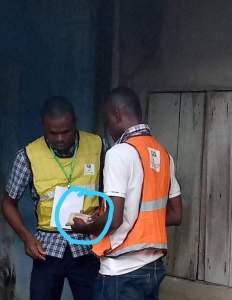 3. INEC adhoc staff caught on camera sharing bribe.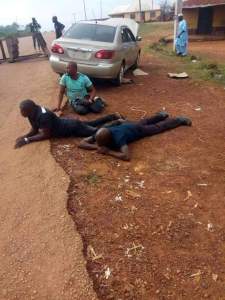 4. Thugs caught on their way to snatch ballot boxes in Kogi East.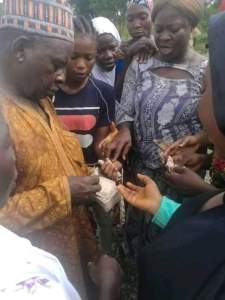 5. An APC ward leader caught on camera influencing voters with money.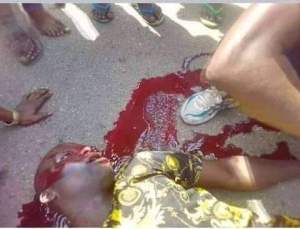 6. A youth who tried to resist thugs from snatching ballot boxes was shot and killed in Kogi East.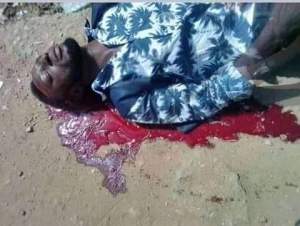 7. A very graphic image a PDP supporter killed at a polling unit.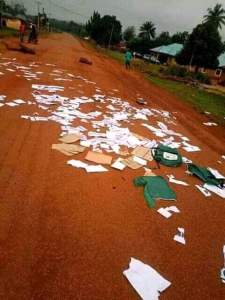 8. Election materials destroyed by thugs while voters scampered for safety in Anyigba.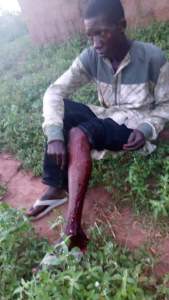 10. A PDP party supporter shot in the leg in Abocho, Kogi east. He's waiting for paramedics.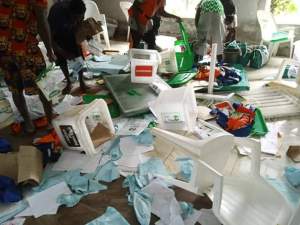 11. The picture above is a polling unit destroyed by thugs. Election materials were destroyed also.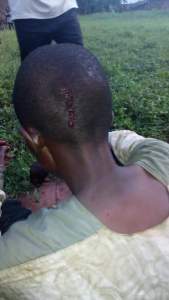 12. A PDP party agent lucky to be alive as stray bullet miraculously didn't pierce through the head.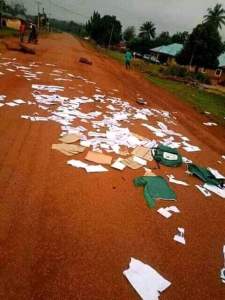 13. Election materials destroyed in Anyigba by thugs.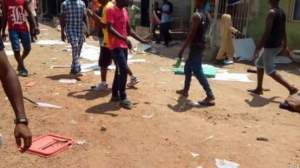 14. The picture above is an aftermath of thugs invasion at a polling unit in Lokoja the Kogi State capital.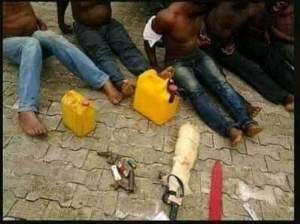 15. The moment thugs were apprehended on their way to cause damage in Kogi East.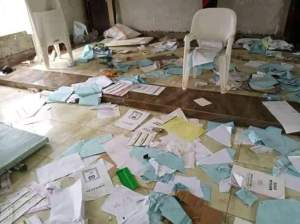 16. Election materials destroyed and voters chased away by thugs in Kogi central.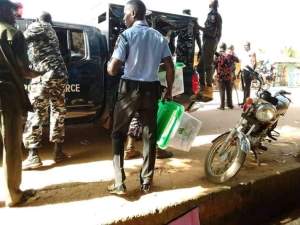 17. The moment Nigerian Policemen took possession of election materials from a polling unit.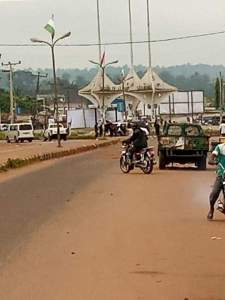 18. Fake policemen caught in Anyigba, Kogi East.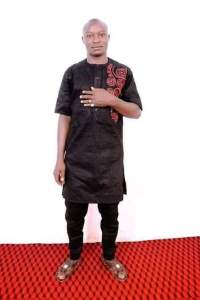 19. The man in this picture is Mr. Umar. He lost his life to a bullet that pierced through his body while trying to resist thugs from snatching ballot boxes in Abocho.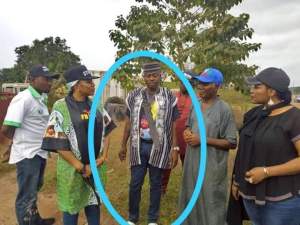 20. A Kogi State Commissioner addressing party faithfuls with a cutlass round his neck.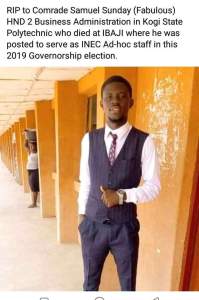 21. The above picture is that of an HND II student of Kogi State Polytechnic who lost his life in Ibaji, a riverine area in Kogi East.
About The Author