Signs You Are Losing Faith In God
Loss of faith in God is a walk into 
bleakness
 and
uncertainty 
. At first, a victim might feel like a burden has been lifted off him/her but sooner, will discover that the contrary is the case.Certain thoughts or actions can hint to when one is losing faith in God.
-Accusing God for one's sins committed or for whatever little things that go wrong in one's life
-Frequently raising arguments as to the authenticity of the Bible and the accounts within
-Blaspheming jokingly
-Increasing doubts
-Engaging freely in immoralities[/size]
Some Causes of loss of faith in God can be; Certain underlying beliefs, loss of something of high value to one and environmental Temptations_On several occasions, i've wished I could withdraw into a Wilderness and live out the rest of my life, worshipping the Lord in Truth due to this third cause(E make sense?).
Some Churches also contribute to the loss of faith in God . You tend to get discouraged to serve God when you discover that someone whom you've been looking up to commits atrocious acts in secret and this is the case when fake pastors are exposed. The shock tends to slacken most members' faith in God. Also, some Churches overly expect Christians to be strictly perfect and follow their doctrines accurately without laying down the necessary principles and the result of this is thatHypocrites will be bred there.
 In order not to loose your faith in God,Follow these precautionary steps:
-once in a while, look back at big miracles/impossible situations God saved you from
-Inculcate a Bible reading attitude, for the spirit arms itself with this
-when in fear of faith loss,try sharing your feelings with a trustworthy mature friend who can guide you properly.
-Also understand that God understands us more than we think he does.Pray earnestly for divine Faith in him when in fear, and he will surely aid you [size].
In case you've a friend who exhibits most of these signs, calmly advice him/her with the voice of a friend and not that of a judge o.
Alright brethren,HAPPY SUNDAY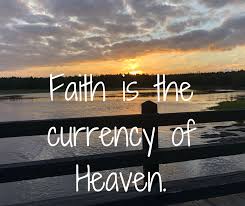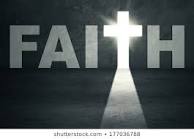 About The Author