TOO SOON!! Fellaini Says Man United Sacked Jose Mourinho Too Early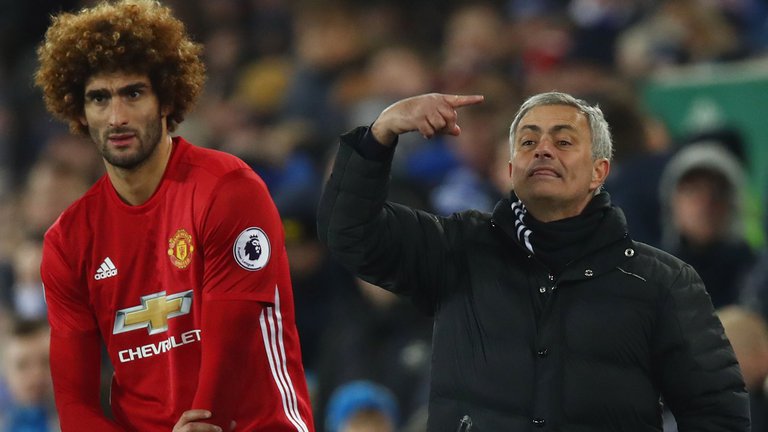 Marouane Fellaini believes Manchester United were too quick to sack Jose Mourinho and criticised the club's quick turnaround in firing and hiring managers.
The Belgian spent five-and-a-half years at United, during which time he played under four different managers, before leaving Old Trafford in January for Shandong Luneng in the Chinese Super League. Fellaini won the EFL Cup and Europa League under Mourinho in 2017 but the Portuguese was sacked in December last year after a poor run of results.
However, United's problems have not settled with Mourinho's departure – with successor Ole Gunnar Solskjaer presiding over the club's worst start to a season for 30 years this term – and Fellaini believes the former Chelsea and Real Madrid boss should have been given more time.
"They brought in one of the best managers in the world in Jose Mourinho, he wanted to build a team and they sacked him," Fellaini told reporters. "It's not easy to build a team in that time, you need more than two years.
"I don't know what they will do with Solskjaer but, for me, to win things and to improve, you need time. Mourinho, for the first season, he did amazingly, he improved the team, won things. Ok, the second season was a bit more difficult, but he tried, you know, and did his best to help the team. Then they decided to sack him.
"For me, yes [United were too hasty in sacking Mourinho] because a manager like that comes and he needs a lot of players to implement his own philosophy. He wanted to build his team and after two years, or two years and a half, they decided to sack him because the results were not there."
About The Author