Top 3 Cristiano Ronaldo records which are nearly impossible to break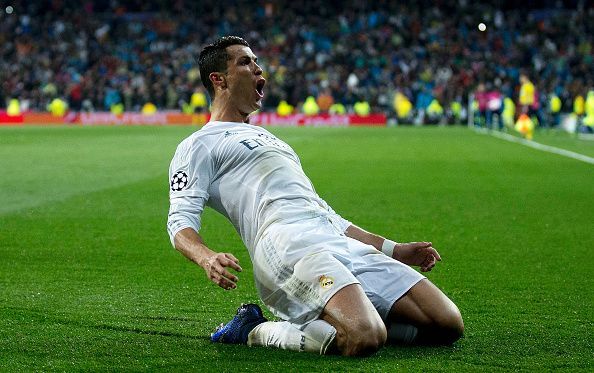 Cristiano Ronaldo is unarguably one of the greatest football players of all time. The Real Madrid superstar has enjoyed a spectacular last year, overabundant in titles, which has seen him take his trophy haul at Madrid to 3 Champion Leagues, 3 Club World Cups, 3 European Super Cups, 2 La Liga title, 2 Copa del Rey and 2 Spanish Super Cup.
The charismatic forward is also Real's all-time leading goal-scorer. Above all, he is the current holder of the Ballon d'Or. Ronaldo seems to make and break footballing records on a daily basis in the club as well as country level.
The legend has a whole collection of impressive records to his name but not all of them are unbeatable. There are some amazing records that he procures that seem more or less impossible to break.
Here are a collection of 3 such records that are currently held by Ronaldo.
---
#3 Scored 300 La Liga goals in just 286 matches
Since CR7 joined Real in 2009, the legend has scored at a rate of more than a goal a game. He scored 300 goals in just 286 games in the Spanish top fight. He is the fastest and only the 2nd player to score 300 goals in La Liga. He achieved this invincible milestone by scoring at a rate of 1.05 goals per match consistently for nearly a decade.
considering the fact that Ronaldo also holds the record for fastest to reach 100 goals and 200 goals in La Liga history, this record becomes even more unmanageable. Despite being at the age of 33, he has no sign of slowing down.
About The Author