Vice President Osinbajo Reveals Buhari's Plans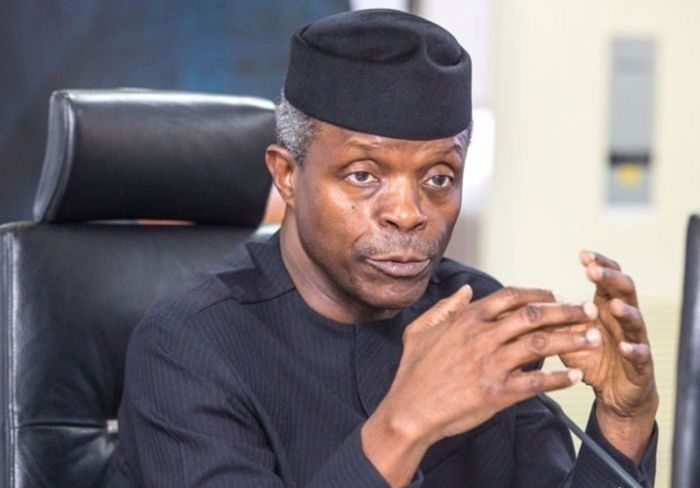 Vice President Prof. Yemi Osinbajo, has revealed that the Federal Government's policies and programs aimed at promoting financial inclusion remain key to the actualization of President Muhammadu Buhari's promise of lifting millions of Nigerians out of poverty.
Prof. Osinbajo stated this in Abuja on Tuesday at the opening session of the 2019 Annual Conference of the Chartered Institute of Bankers, according to Laolu Akande, the Vice President's Spokesperson.
Osinbajo was referring to the President's June 12 speech where he stated that "we are working to lift Nigerians out of poverty and set them on the path to prosperity. We intend to lift 100 million Nigerians out of poverty over the next 10 years."
According to the Vice President, "Financial inclusion, of course, is the key to realizing so much of what we expect as an economy and the President promised in his June 12 speech to lift 100 million people out of poverty in ten years, that is the commitment of the government of Nigeria.
"We started that journey with our collaboration with the Bank of Industry to deliver the GEEP programme, better known as TraderMoni and MarketMoni by providing microcredit to almost 2 million petty traders.
"The Bank of Industry has now brought this huge bottom of the pyramid into the formal financial system and that has been recognized worldwide. Recently the programme won the AfDB prize for financial inclusion because of the work that was done with TraderMoni. This is a huge task.
About The Author