WOW!! Mbappe Becomes The Youngest Player To Ever Score A Champions League Hat-trick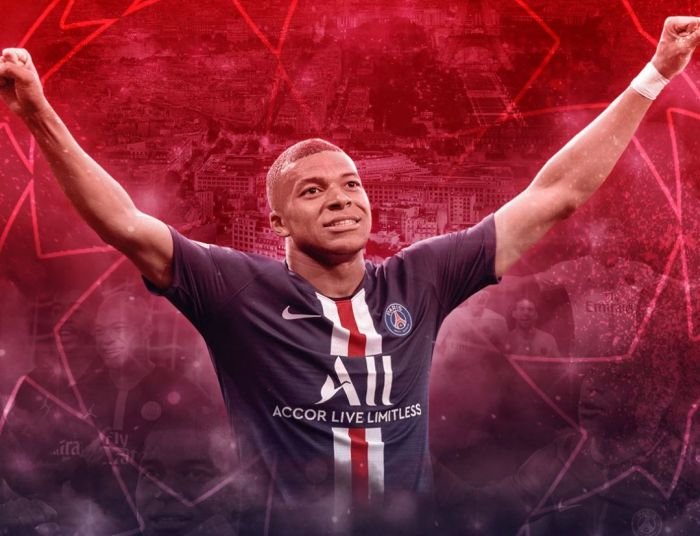 Mbappe Becomes The Youngest Player To Ever Score A Champions League Hat-trick
PSG beats Brugge 5 – 0 last night at the Champions League with Kylian Mbappé scoring 3 out of the 5 goals.
He eventually became the youngest player ever in the history of Champions league to ever achieve such feat.
See this ?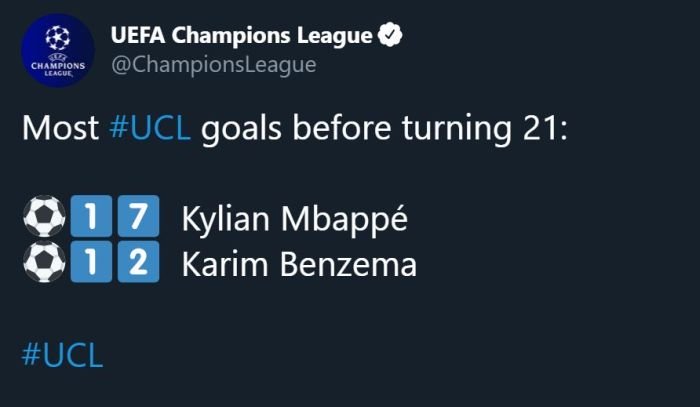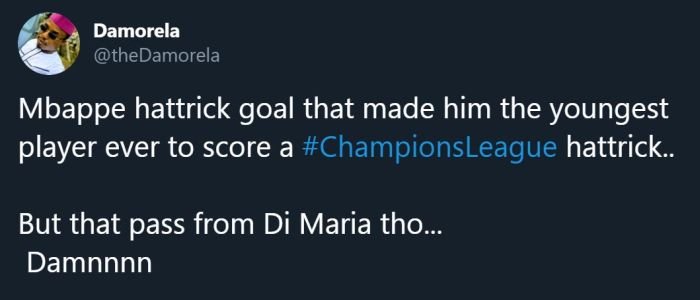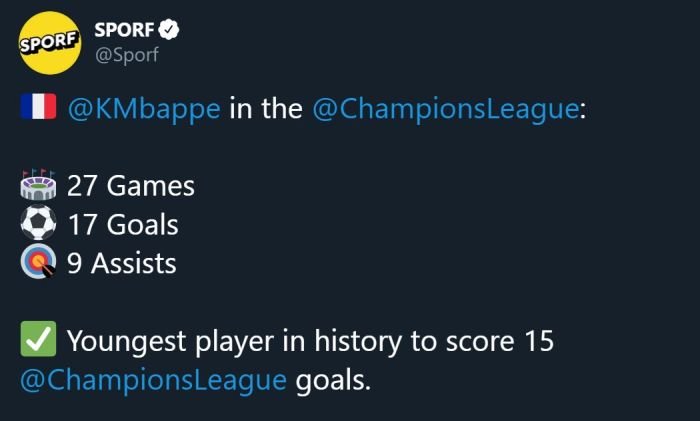 This is nothing but greatness…
Mbappe has got a very bright future in football.
About The Author