Yoruba And Hausa Clash In Osun State, 3 Dead, Shops Razed
Three die, shops razed as Hausa, Yoruba clash in Osun

Three lives were lost in the clash involving some Hausa youths and indigenes of Iyere village in Atakumosa West Local Government Area of Osun State on Monday.
Although the issue that led to the crisis was not known as of the time of filing this report, our correspondent, however, learnt that during the clash, market stalls mostly belonging to Hausa and Fulani traders were razed down.
The Osun State Police Command said only one life was lost in the crisis.
A resident of Igila, an adjourning community to Iyere, Olaide Agboola, in a chat with our correspondent, said residents of Igila got wind of the clash in Iyere around midnight when some people that escaped from the scene of the violence entered the village.
Agboola said from the account they gave, a yet-to-be-identified Fulani man and a Hausa man were fighting and an indigene of Iyere town, who owns a store nearby intervened to prevent the matter from escalating.
"Unfortunately, the peacemaker got killed and he was a Yoruba man. Some residents, in reprisal, killed two Hausa youths. That was the cause of the crisis. And it lasted all night.
"Roadside stalls and markets were completely razed. Goods worth several millions of naira were lost to the crisis. Policemen and soldiers have arrived the town and everywhere is quiet now," Agboola said.
Agila of Igila, Oba Samuel Falaye, told our correspondent that from the reports available to him, lives were lost, while market stalls were also destroyed in the clash.
When contacted, the acting Police Public Relations Officer for Osun State Police Command, Mustafa Katanyeyanjue, explained that around 9:35 p.m. on Monday, at Osu one Baguga, a non-Yoruba settler allegedly stabbed 27-year-old Tope Kayode to death over a yet to be established reason.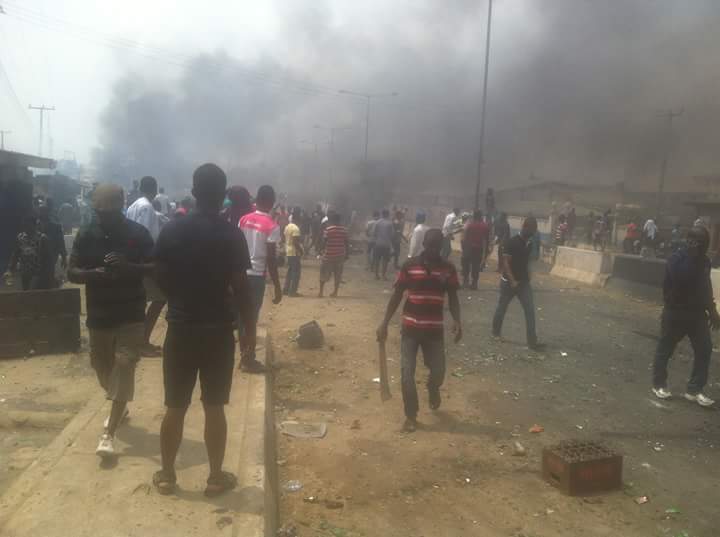 About The Author