(DO YOU AGREE?) "Spending So Much Money On Burials Is A Total Waste To Me"- Yul Edochie Reveals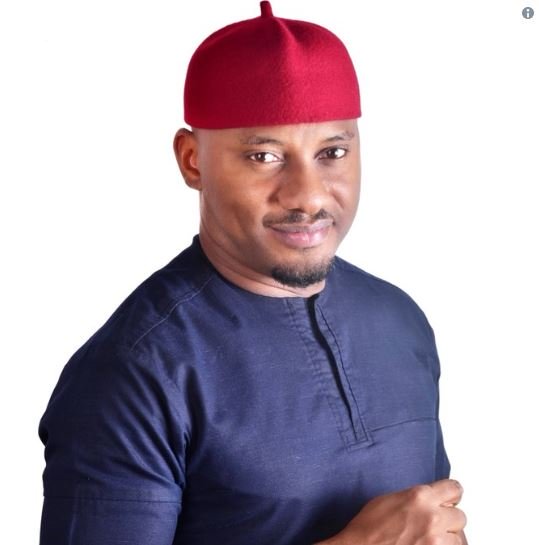 Nollywood actor, Yul Edochie had aired his thoughts on how to spend money on burials. The handsome actor stated that it is not wise to spend too much money on burials.
Justifying his stand, the actor noted that Nigerians should learn to celebrate someone while the person is still alive, not to save the money and at the end lavish it on burial.
He also revealed that a friend had asked him for a loan of some millions of naira to bury his father, and that he was speechless.
Stressing further, he mentioned that some family members will not assist you when you need financial help, but when you die, they will gather all dignitaries, contribute N20m to show off during the burial.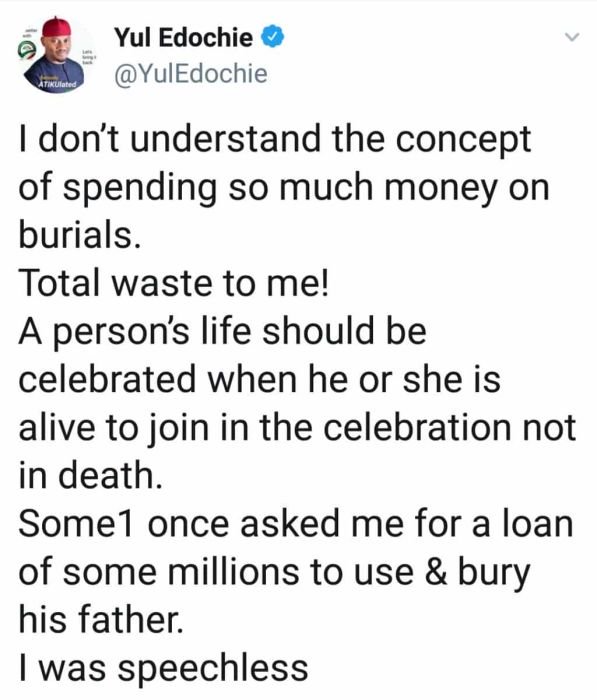 About The Author