[Biography] Hon. Yusuf Ayo Tajudeen (Teejay Yusuf)
Hon. Yusuf Ayo Tajudeen
, is Chairman, Committee on Capital Market and Institutions. Born in
August 1968
to the illustrious Yusuf Abolusoro family of Kabba in Kogi State.
He attended the popular St. Augustine's College Kabba, where he obtained his West African School Certificate/GCE in 1987, with flying colours. He proceeded to the University of Jos, where he graduated with a Bachelors degree in Economics in 1997.
He did his National Youth Service at the Federal Ministry of Aviation, where he was appointed Co-ordinator of Corp members.
---
Hon. Yusuf Ayo Tajudeen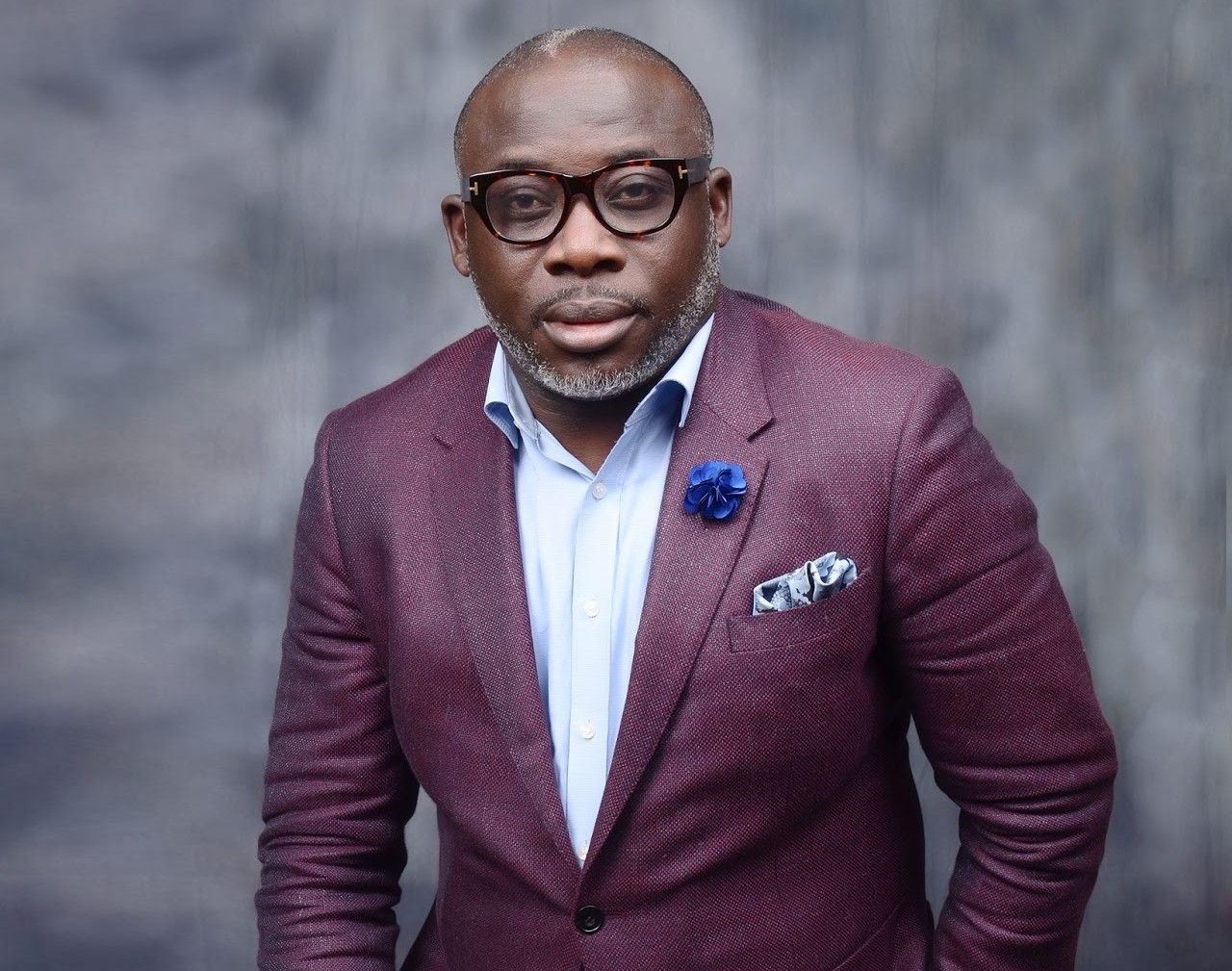 ---
Academic/Professional Certification
---
Fellow, Institute Of Corporate Administration – 2012
Graduate Certificate, Creating High Performance Team- Cambridge Judge Business School, United Kingdom – 2014
Certificate of Achievement, Professional Development Course on the Canadian Taxation System- Carleton University, Canada – 2014
Fellow, Institute Of Administrators & Researchers Of Nigeria –Student Member, Nigeria Institute Of Estate Surveyors &Valuers –
Graduate Certificate, Strategic Planning
Graduate Certificate, Leadership & Personal Development
Graduate Certificate, Effective Management
Certificate, Basic Christian Studies
---
The amiable, articulate and humble parliamentarian is happily married to his jewel of inestimable value; Titilayo, and blessed with a daughter; Iyinoluwa.
---
Political Activities (While in School – University of Jos)
---
Member, Abuja Hall Government, University Of Jos (1991-1993)
Member, Mobilisation Committee, National Association Of Nigerian Students, NANS, 1992-1994
Member, NANS Academic Reform Programme (Submitted To The Federal Government) 1992
Secretary General, Civil Liberties Organisation, CLO, University Of Jos Chapter (1992-1994)
Welfare Secretary, University Of Jos Students Union Government (1994)
Member, University Of Jos Security Committee (1994-1995)
Secretary General, National Association Of Nigerian Students, NANS (1995)
Leader, NANS Team To The NANS/University Of Lagos Increased Tuition Fees Negotiation Meetings (1995)
Leader, NANS Team To The NANS/University Of Nigeria, Nsukka Increased Tuition Fees Negotiation Meetings (1995)
Leader, NANS Team To Deliberate On The Appointment Of Vice Chancellor For University Of Nigeria, Nsukka (Due To Serial Altercations Between Students And Authorities Of The Institution) 1995
Team Leader, NANS Group For The Resolution Of Crisis In Ahmadu Bello University, Zaria (1995)
---
Achievement As A Student Union Leader
---
Piloted Numerous Social Mobilisation And Public Sensitisation Programmes To Resist Despotic Rule,  Military Dictatorship and Struggle For The Enthronement Of Democracy
Strategic Player In Various Pro-Active Measures That Led To Appreciable Reduction Of Cult Activities And Social Malaise In Some Universities
Construction Of The University Of Jos "Abuja Hostel And Naraguta Hostel" Link Road
Construction Of Water Tanks In The Hostels
Furnishing Of Common Rooms At The Abuja, Naraguta And Student Village Hostels
Provision Of Subsidized Shuttle Bus Services
---
---
Achievements During Youth Service
---
As Co-Ordinator, Youth Corpers Forum At The Federal Ministry Of Aviation Between 1998 And 1999, He Lobbied The Authorities And Got Improved Welfare Package For all categories of Corpers during the period.
---
---
Community Service (Before Going Into Politics)
---
Embarked on Free Eye Test,  Provision of  Eye Glasses, Drugs and other Treatment To Over 4,000 Youth, Women, Men and the Elderly In Kabba-Bunu/Ijumu Federal Constituency in  2009 and 2010
Payment Of WAEC & NECO Fees Of Over 300 Students In The Federal Constituency
Payment Of School Fees Of About 100 Indigent Students In Different Tertiary Institutions Across The Country
Formal And Informal Networking; Culminating In The Opening Of Branches By First Bank, UBA And Mainstream Bank In The Federal Constituency
Similar networking initiative with Keystone Bank, Oceanic (now Eco) Bank, Zenith Bank And Access Bank, who promised to open Branches In Towns Within The Federal Constituency
In Collaboration With Others, Sought For And Got Improved Infrastructural Development Of Federal Government Girls College Kabba
Sponsored The Late Dr. Arc. Stephen Olorunfemi Football (Male) Competition, For Secondary Schools/Youths In Kogi State
Sponsored The Late Dr. Arc. Stephen Olorunfemi Handball (Female) Competition For Secondary Schools/Youths In Kogi State
---
Award for Excellence, 2017 (House of Representatives Member of the Year Award)- presented by City People Magazine
Award for Community Development, 2016. – presented by Apapo Okun Cultural Festival
Pillars Award for Excellence, 2016. – presented by UniJos Alumni Association, Abuja Chapter
Effective Representation Award, 2016- presented by Nigerian Union Journalists, Kogi State Council
Media Friendly Lawmaker Award, 2015.- presented by Press Corp, House of Representatives
Lawmaker Of The Year, 2012 – Presented By Nigeria Media Nite-Out Award
Certificate Of Merit Award (2012) – Presented By Fortright Newspaper
Lawmaker (North Central) Of The Year (2012) – Presented By City People Magazine
Star Award For Service (2012) – Presented By The Anglican Dioceses Of Kabba
African Legislator Of The Year (Youth Empowerment) (2011) – Presented By Obafemi Awolowo Hero Award, African Centre For Legislative Development
Most Outstanding Lawmaker (North Central Zone) Of The Year, 2011 – Presented By Fiscal Transparency And Accountability Initiative
Young Male  Achiever Of The Year (2011) – Presented By Top Celebrities Magazine
Leadership Humanitarian Award (2010) – Presented By Leadership News Magazine
Leader Of The Year (2010) – Presented By House On The Rock, The Refuge, Abuja
Leadership Excellence Award (2009) – Presented By Leadership News Magazine
Most Promising Young Politician Of The Year (2009) – Presented By Top Celebrities Magazine
Distinguished Friend Of Okun Students (2009) – Presented By National Association Of Okun Students
Most Outstanding Head Of Department (2007) – Presented By House On The Rock, The Refuge, Abuja
Most Outstanding Head Of Department (2005) – Presented By House On The Rock, The Refuge, Abuja
Best Male Worker (2004) – Presented By House On The Rock, The Refuge, Abuja
Honorary Member, Student Union Government (2000) – Presented By SUG of University Of Abuja, (In Recognition Of Laudable Contribution To NANS' Activities Across Universities In The Country)
Life Senator, National Association Of Nigeria Students, Since 1995
About The Author
Mrbloaded is Nigeria's best music promotion platform. Get all latest Music & Videos on Mrbloaded.com