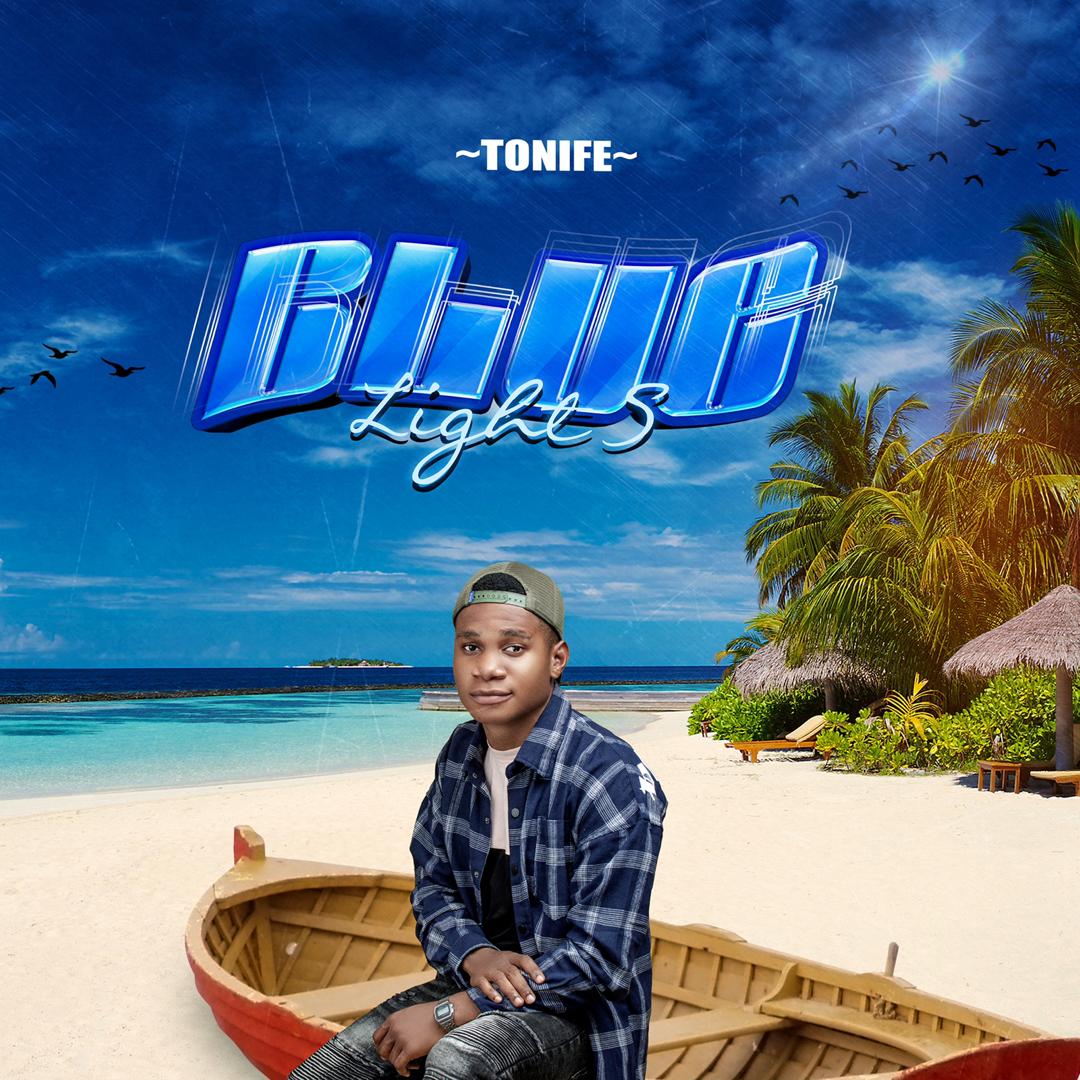 Tonife – Blue Lights
---
Brand new EP from Tonife, he titles this Blue Lights. Well Mixed and Mastered works coupled together for the world's consumption.

The blue lights ray represents power, protection, faith, courage, and strength.
Blue represents both the sky and the sea, and is associated with open spaces, freedom, intuition, imagination, expansiveness, inspiration, and sensitivity. Blue also represents meanings of depth, trust, loyalty, sincerity, wisdom, confidence, stability, faith, heaven, and intelligence.
Blue calls to mind feelings of calmness or serenity. It is often described as peaceful, tranquil, secure, and orderly. Blue is often seen as a sign of stability and reliability.
Transporting out what's inside of him, Tonife wants you to feel him as you listen to this . This may be a sign that Tonife has entered a new phase of his life . There is coolness in Tonife's voice but don't mistake it for naivety. ..
---
Genres : Alternative
1. Jeje
2. Brown boy from africa
3. We try again another day
4. Together forever
5. No stress-No wahala
6. Good vibes
..
Track 1 prod by Trainor Race
Track 4 prod by Blij
Track 5 prod by DcqBeatz
Track 2,3 and 6 prod by Tonife
All tracks mixed and mastered by Tonife
---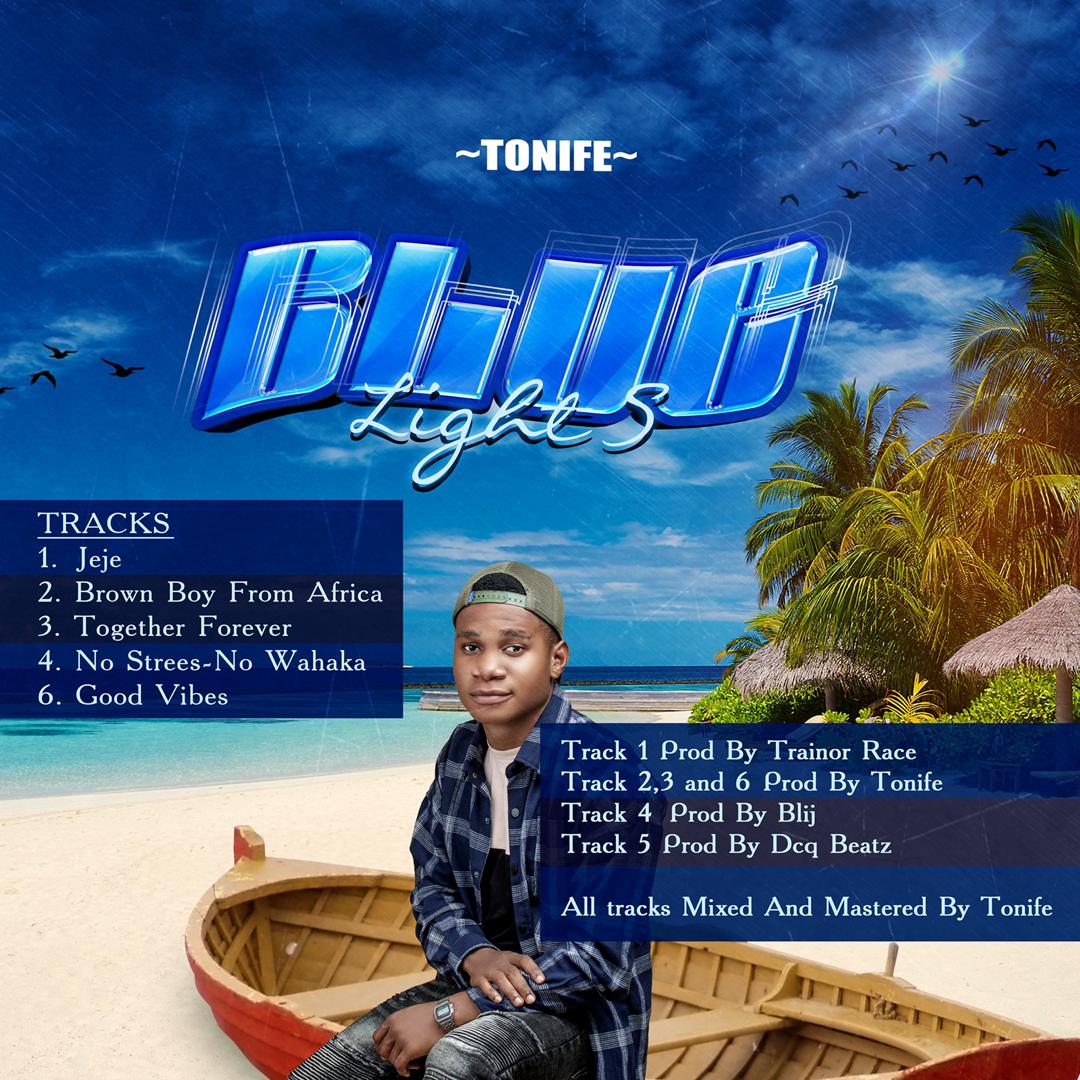 Download Tracks Below
---
1. Jeje – DOWNLOAD MP3
---
2. Brown boy from africa – DOWNLOAD MP3
---
3. We try again another day – DOWNLOAD MP3
---
4. Together forever – DOWNLOAD MP3
---
5. No stress-No wahala – DOWNLOAD MP3
---
6. Good vibes – DOWNLOAD MP3