First Step to Promote Your Music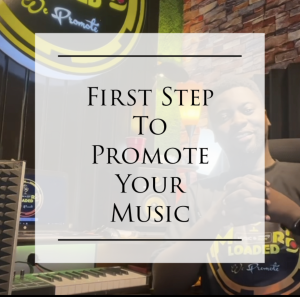 First Step to Promote Your Music
As an artist, the first step to promote your music is to create a strong online presence. Here are some steps you can take:
1. Create a website:
Your website should contain information about you, your music, and upcoming shows.
2. Social Media:
Create accounts on social media platforms like Facebook, Instagram, Twitter, and YouTube. Share your music and engage with your fans.
3. Get Verified:
Once you have established your online presence, get verified on the various social media platforms. This can give you a higher level of credibility.
4. Collaborate:
Collaborate with other artists and producers. This will help you reach new audiences and connect with other musicians.
5. Perform Live:
Find platforms to perform live, such as open mic nights, local gigs, and music festivals. This will give you exposure and a chance to build a following.
6. Use Email Marketing:
Build an email list and keep your fans informed about upcoming shows, new releases, and merchandise.
7. Release Music:
Release your music on platforms like Spotify, Apple Music, and SoundCloud. This will give you exposure to a wider audience.
By following these steps, you can create a solid foundation for promoting your music and building your fan base.
Follow us on instagram by clicking below to get latest videos that will develop your Musical consciousness as an artiste.