How To Start A Music Career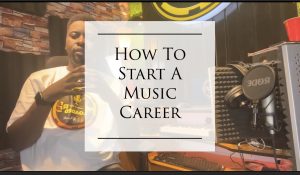 How To Start A Music Career
A music career is a world on its own that requires a lot of efforts, dedication and finance. Many tend to ask Mrbloaded  how they can start a music career as an artist: Here are the few steps out of many to starting a Music Career.
1. Develop your musical skills
Take music lessons, practice regularly, learn to play an instrument, and work on your vocal skills.
2. Build a personal brand
develop a unique sound, style, and image that will make you stand out from other artists.
3. Create a portfolio
Make demo recordings of your music and put it online. Share it on YouTube, SoundCloud, or social media. Perform live shows and get your fans to record your performances and share it online.
4. Network
attend music events, collaborate with other artists, work with producers, music managers, and agents, and build relationships with industry professionals.
5. Promote your music
Use social media, create a website, and use digital marketing tactics to promote your music. CLICK HERE to know how to Promote your Music. Read also on the FIRST STEP to promote your music.
6. Be persistent
the music industry is highly competitive, and it takes time and persistence to rise to the top. Keep working hard, practicing, and releasing new music to stay relevant and build your audience.
7. Consider taking formal education on music to improve your craft.
Remember that success in music takes time, patience, and hard work. Stay motivated and passionate about your music, and don't give up on your dreams.
#facebook #mrbloaded #MusicPromotion #musicproduction #trendingnow
Follow us on instagram :


Follow Us
Follow us on Twitter:


Follow Us
Subscribe to Our YouTube Channel:


Subscribe
Visit our website below for more engaging content.
Visit