[Free Beat] Olumix – Free 2 Beat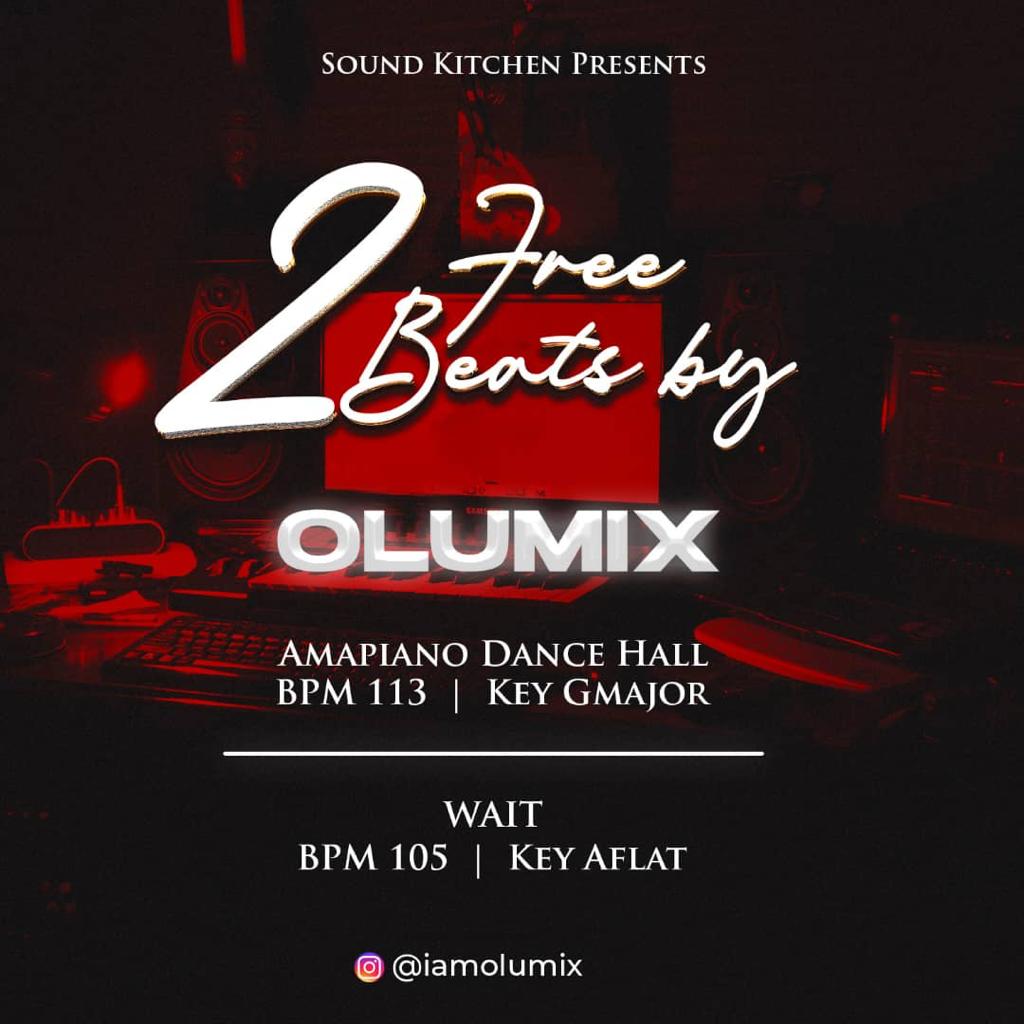 Sound kitchen presents 2 dope free beats by Olumix. We already know it is always lit when olumix drops his kicks.
Olumix has decided to dish out 2 classic beats to the world, for the lovers of his sound and various musicians out there to make use of and make their records with.
Here is Amapiano dance hall beat and a mid Tempo, afrohouse beat suitable for any singer. Download, enjoy and share
Listen & Download Below
---
[audiomack background="1″ src="https://audiomack.com/embed/song/beatbyolumix/amapiano-dance-hall-bpm-113-key-gsharp-beatbyolumixgmailcom"]
---
[audiomack background="1″ src="https://audiomack.com/embed/song/beatbyolumix/wait-bpm-105-key-aflat-beatbyolumixgmailcom"]
---
1. Amapiano Dance Hall
---
2. Wait
About The Author