GUESS WHO? Pep Guardiola Reveals Who Will Replace Him At Man City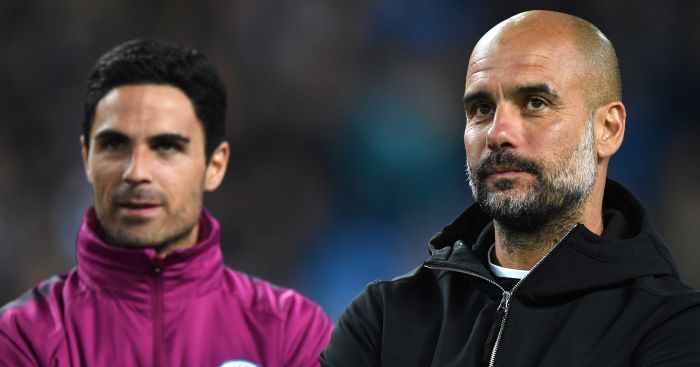 Manchester City boss Pep Guardiola has hailed his "incredible" assistant manager Mikel Arteta, tipping the Spaniard to replace him as manager when he leaves.
The Spaniard emerged as one of the front-runners for the Gunners job after Arsene Wenger retired in 2018, but wanted to stay and learn at the Ethiad.
Guardiola has been assisted by the former Arsenal and Everton midfielder since he joined the club, and he is confident that Arteta is the right man to replace him when he eventually leaves.
"I'm pretty sure [he'll succeed me]. He will have success," he said.
"Sooner or later it's going to happen (Arteta becoming a manager). He's a young, young manager. He has experience already, handling big players and big teams.
"He's got an incredible work ethic. He has a special talent to analyse what happens and to find solutions.
"We talk a lot about what he believes and how he feels."
About The Author