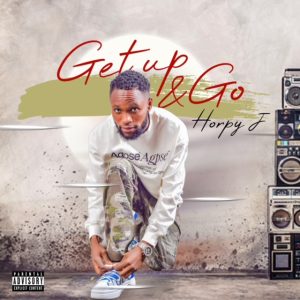 ---
Talented superstar artist popularly known as Horpy J drops a new album titled Get Up & Go. This body work is massive and has a lot of vibe.
The contemporary music industry is adding up with superstars like Horpy J. He has been very consistent with his music in recent times.
Horpy J is populary known for his talented craft and energy he gives to his music. Fans worldwide had so much anticipated this album. You really need to hear it.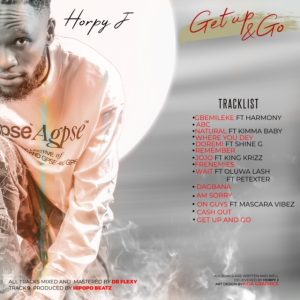 Listen & Download Now
---
1. Gemileke – DOWNLOAD MP3
2. ABC – DOWNLOAD MP3
3. Natural – DOWNLOAD MP3
4. Where you dey – DOWNLOAD MP3
5. DOREMI – DOWNLOAD MP3
6. Remember – DOWNLOAD MP3
7. JOJO – DOWNLOAD MP3
8. Frenemies – DOWNLOAD MP3
9. WAIT – DOWNLOAD MP3
10. DAGBANA – DOWNLOAD MP3
11. Am Sorry – DOWNLOAD MP3
12. ON GUYS – DOWNLOAD MP3
13. Cash Out – DOWNLOAD MP3
14. Get Up & Go – DOWNLOAD MP3