[Music] ChrisWiner – Ability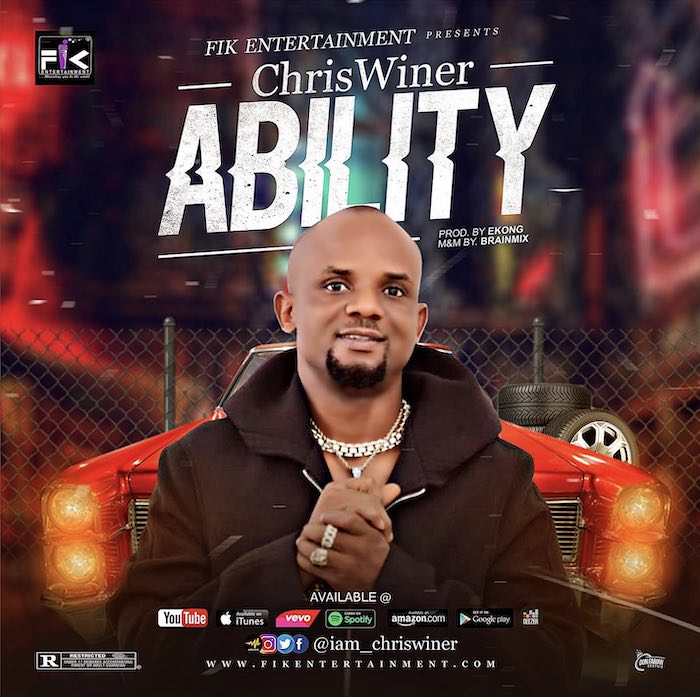 Download ChrisWiner – Ability @ mrbloaded.com
Fik Entertainment records frontier ChrisWiner is back with a new grooving tune dubbed "Ability".
ChrisWiner still basking in the success of the last song title "Lamba Life" which featured the top Comedian, Artists and eccentric TV host in the World. Likes of Denrele Edun, Broda Shaagi, Engel101, Danku, Raymond King and Slim Joe.
Do you guys remember ChrisWiner promises his fans 2018 when he dropped his first single "Am Alive" featuring SolidStar that he's not going to relax until they get to the top together.
However, Dear friends and fans, despite the distance, we are all in this #covid19 crisis together.
Song produced by Ekong, mixed & mastered by Brain on the mix.
we want you to stay safe! Obey government laws. Fik Entertainment and ChrisWiner are offering you the chance to win lots of fantastic prizes without leaving your home. Follow @Iam_ChrisWiner @FikEntertainment on Instagram, Facebook and Twitter.
Watch out!
Listen & Download below:-