[Music] Emmyrexx Deadlytwinz – MMM (Money Must Be Made)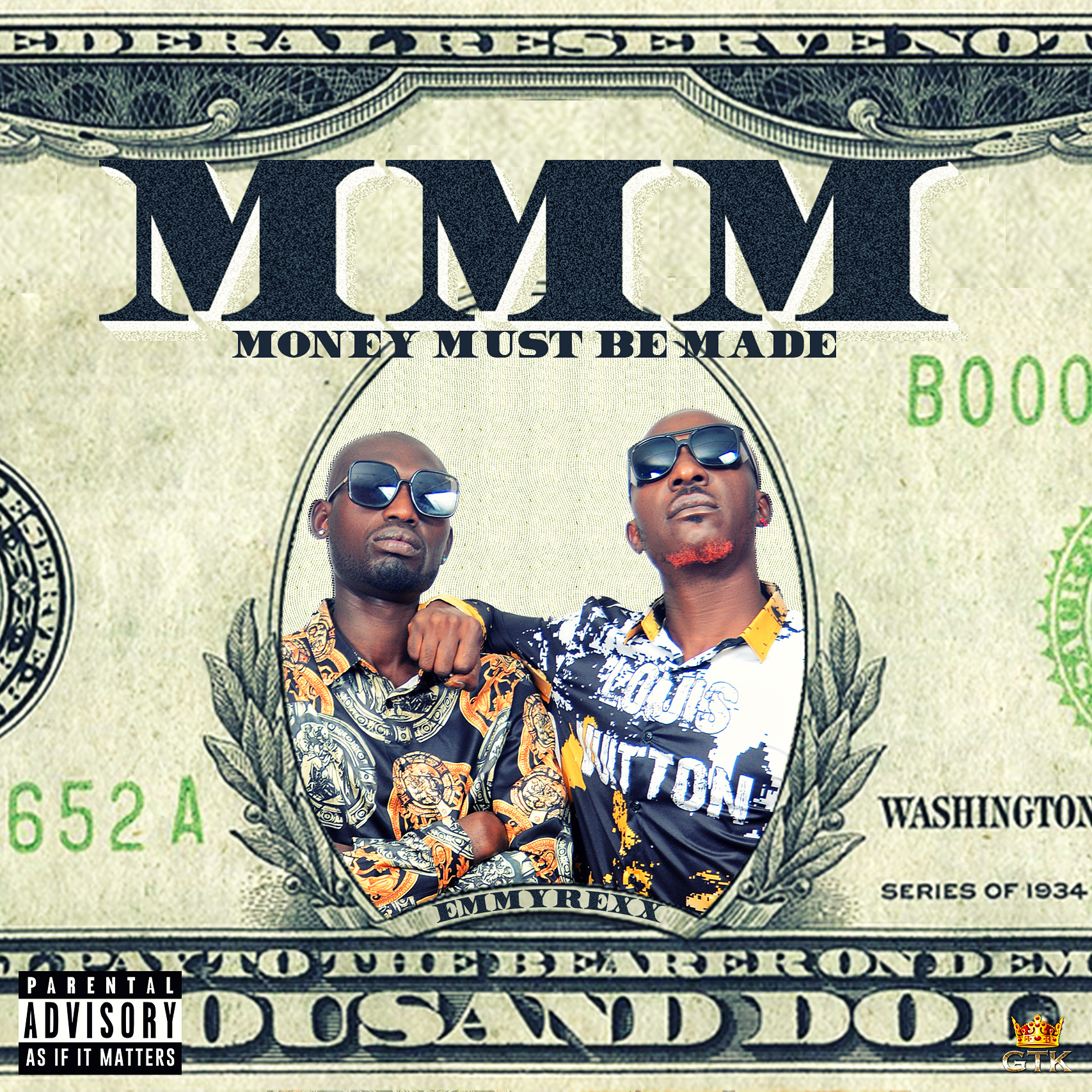 Emmyrexx Deadlytwinz – MMM (Money Must Be Made)
---
Talented twin singers Emmyrexx are here again with a brand new single titled MMM. Both came through with deep vibes to catch up the minds of their fans.
Fast rising artist "EmmyRexx Deadlytwinz" titled "MMM (Money Must Be Made)".
The Jos arrist has continued to thrill their fans with hit songs.
Instagram: @therealdeadlytwinz Facebook: @ emmyrexx @youtube Emmyrexx deadlytwinz
Song lyrics…
---
First verse…wah ah gwan wah gwan nuh deadlytwinz wan arrive pan di stereo can you hear me tho turn on ya radio ten thousand gunshot salute nuh.
Wickid vibes now we topping all da countdown
Tell ya man over there e ya fi calm down
Me at the table pan di top me no fit come down
Mana seen alota things so me testify bat boy ah test i, i gat Selassie the last time you ah fit seen another bad guy
Badgyal ah link up fi di last ride so me give her same thing me give her lastnight eat that fat pun pun with me mouth see me put me hand over that big roundabout
Said she love the way me paddle her boat ita i she ah always talking about
Chorus (wake up in the morning (money must be made)
Me just pick up me phone n (money must be made )
Even when me horny( money must be made,money must be made money must be made )x2
Verse 2 …. where ya at when me story began
Unu know say Mana king Ina me land rude boy ah never fear Babylon back Ina jaytown is where me story began
Boy ah point me a gun himma think say me go run Rastafarian yet no Dread cross me line next thing ya dead use me chain saw grind and split up ya head (ah)
Skip the past me ya thinking ahead(ahead) enemies dema wish me a dead but the blood of Jehovah ah cover me head
Fire burn enemies to the bone with them family too so them Naga die alone (never) no Dread lock original Rasta roll up puff puff pass me d ganja no man alive could ah stop this gangster…
Chorus x2
3rd verse .. from the look Ina ya eye you wan some from me
Me love the way you make that booty bounce on me Juana tell me what you want from me bartender more shots of tequila from zero to hero ya hear nuh nuf ah rythym gon burst up the air nuh the boombox ah burn we ah come back again nuh
Hip hop couda never been thesame nuh
Who couda cross that line never risk it think it rude boy dema skanky dirty swag likkle boy you are stanking
You wan go ah war what ya thinking
Me never make noise ma thing ah low-key (low-key)
Ya never know me ya gyal ah know me (she knows me)
Nobody ah fit know say you give it up
Throw ah likkle something pan d floor watch you pick it up
..Chorus againx2
Outro …ah there ya have it me nah need none of ya boombaclath talk if it ain't all about the moola the chaddah me a paper chaser anyday anytime me ah chase the paper shake ya money maker anything couda happen later no need fi Dem noise maker E.i.c.l Emmyrexx deadlytwinz money must be made.
Listen & Download Below
---
[audiomack background="1″ src="https://audiomack.com/embed/song/emmyrexz/mmm"]
---